Mogul in Record Tax-Fraud Case to Seek Competency Evaluation
(Bloomberg) -- Lawyers for Robert Brockman, the 79-year-old software tycoon facing a record tax-fraud case, will seek a determination of whether he's mentally competent to stand trial, U.S. prosecutors said Monday in a court filing.
The possibility that Brockman could be found incompetent to stand trial is the latest twist in a case in which he's accused of using code names and encrypted communications to help hide billions of dollars in multiple offshore tax havens. If the court determines that Brockman isn't competent to stand trial, it could result in the delay or dismissal of the case against him.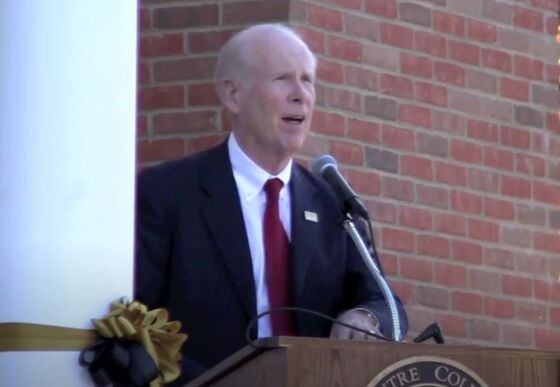 Brockman was indicted last month in San Francisco in what the Justice Department said was the "largest–ever tax charge" against an individual in the U.S. Brockman has pleaded not guilty. He faces 39 counts, including tax evasion, money laundering and evidence tampering.
Beyond questions about Brockman's mental competency, he has battled Parkinson's disease, a heart condition and two bouts of cancer, his attorney said during an Oct. 15 video hearing.
Despite his health problems, Brockman successfully sought court permission to travel while awaiting trial to several parts of the U.S. to consult with his attorneys and conduct business.
A Houston resident and chief executive officer of Reynolds & Reynolds, which makes software used to manage auto dealerships, Brockman is accused of using a Bermudian family trust and other offshore entities to hide $2 billion in income from U.S. tax authorities.
The government says Brockman orchestrated an elaborate scheme in which he invested large sums in Vista Equity Partners funds, concealed ownership of the investments in Bermudian entities and distributed gains to Swiss bank accounts. On Friday, Geneva prosecutors froze over $1 billion that Brockman held in Swiss bank accounts.
Vista is a San Francisco-based private equity firm set up in 2000 by Robert F. Smith with an investment from Brockman that grew to $1 billion. Smith, a multibillionaire, has admitted to evading taxes of his own but avoided prosecution by agreeing to cooperate in the government's case against Brockman.
An attorney for Brockman didn't immediately respond to a request for comment. The Justice Department declined to comment.