Mnuchin Says Fed Needs to Go Into Period of Normalizing Policy
Former Treasury Secretary Steven Mnuchin said he believes inflation will force the Federal Reserve to tighten monetary policy in the coming months and years, a scenario investors may not be prepared for, he said.
"There's no question the Fed needs to go into a period of normalizing rates and normalizing the portfolio" of bond holdings, Mnuchin said Monday in an interview with Bloomberg Television's David Westin that was part of the Qatar Economic Forum.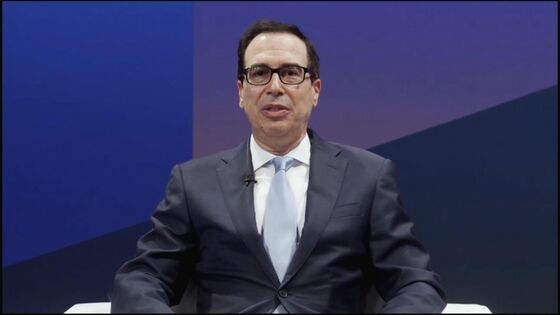 Mnuchin said he worried that the recent spike in inflation would persist. He suggested the Fed was reacting cautiously in part because it relies on economic models that are struggling to incorporate massive amounts of fiscal and monetary policy stimulus that are feeding into price movements.
"I think this is something that needs to be watched very carefully and I do think the markets are underestimating this risk," he said.