MIT to Keep Funding Ties With Saudis Despite Outrage Over Khashoggi Murder
(Bloomberg) -- Massachusetts Institute of Technology, which has been reviewing its relationship with Saudi Arabia since the murder of dissident Jamal Khashoggi last year, will keep taking funding from sources in the country despite outrage on campus over the death.
Rafael Reif, MIT's president, said in a letter released Wednesday that faculty should be free to keep working with sponsors and others in Saudi Arabia as long as projects meet university standards, which are being reviewed. He also said that MIT will help those who opt to disengage.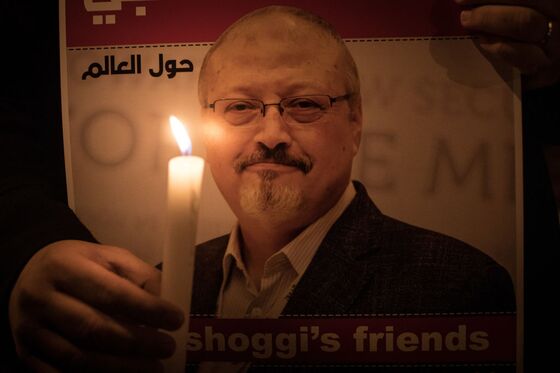 Reif endorsed recommendations from Richard Lester, an associate provost, who issued a preliminary report in December.
"Many of you find the behavior of the Saudi regime so horrifying that you believe MIT should immediately sever all ties with any Saudi government entities," Reif wrote. "However, my experience leads me to see our Saudi engagements differently, and therefore to believe that cutting off these longstanding faculty-led relationships abruptly in midstream is not the best course of action."
Saudi Arabia Crown Prince Mohammed Bin Salman remains the chief suspect in the killing of Khashoggi, who was a Washington Post columnist, an adviser to Turkish President Recep Tayyip Erdogan said this month. Riyadh eventually acknowledged Khashoggi's death at the hands of Saudi officials at the country's consulate in Istanbul in October, but the kingdom denies the crown prince played any role.
MIT received about $7 million of sponsored research support from Saudi sources in the most recent fiscal year, Lester said in an update to his report dated Jan. 31. Three of the largest government-related sources over the last three years were oil giant Saudi Aramco, the King Abdulaziz City for Science and Technology, and chemical producer Saudi Basic Industries Corp., Lester said.