Middlebury College Will Revoke Giuliani's 2005 Honorary Degree
(Bloomberg) -- Middlebury College in Vermont rescinded an honorary degree to Rudolph Giuliani in the wake of his role preceding the raid on the U.S. Capitol.
Giuliani, President Donald Trump's personal lawyer, received an honorary Doctor of Laws in 2005 when he gave a commencement address at the private college.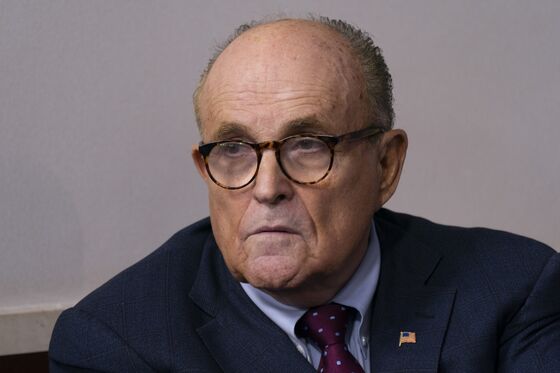 "Middlebury College has made the decision to revoke the honorary degree it presented to presidential attorney Rudolph Giuliani in 2005, and has communicated this to Mr. Giuliani's office," the school said in a statement on Tuesday.
The former New York mayor spoke at a rally of Trump supporters and told them there was ample evidence the election had been stolen from Trump. He proposed the contest be decided through a "trial by combat."
After the violence at the Capitol, colleges have been asked by alumni, students and faculty to reckon with public officials' role in condemning the election.

Two colleges voted to strip honorary degrees given to Trump on Jan. 8, two days after directing the crowd to disrupt Congress during the certification of the Electoral College count.
Lehigh University in Pennsylvania took back the honor given in 1988. Wagner College, in the New York borough of Staten Island, rescinded the degree awarded to him in 2004 when he gave a commencement address.
Harvard University's Kennedy School removed Elise Stefanik, a Republican member of Congress and an alumna, from a committee of the Institute of Politics after its dean and other school leaders concluded she made false statements about the outcome of the U.S. Presidential election.
A group of alumni from Princeton University have started an online petition to condemn the actions of their fellow classmate Ted Cruz, the Republican Senator from Texas, for promoting false claims of voter fraud and challenging the results of the election.