Mexico to Finally Begin Vaccinating Some Younger Teens Against Covid-19
(Bloomberg) -- After dragging its feet and falling behind regional peers, Mexico's government will finally vaccinate some teenagers, and one state will even begin sending minors to the U.S. to get shots. 
During a press conference on Tuesday, the nation's virus czar Hugo Lopez-Gatell announced that vaccinations will now be available to kids from the ages of 15 to 17 without underlying health conditions.
Mexico has lagged most major peers around the world in opening up vaccinations to children. In Latin America, Argentina is giving shots to kids as young as three while Chile vaccinates children six and older. Brazil is offering the shot to kids older than 12 with a pending request to extend it to younger kids.
Yet Mexico has delayed the process and filed an injunction against judges who had ruled in favor of opening the process to children aged 12 to 17. In the press conference, Lopez-Gatell sought to downplay the severity of Covid-19 in children, even as he announced the development.
At the same time, 450 minors as young as 12 will travel to San Diego, California, from Baja California to get Covid-19 shots as part of a cross-border pilot program, the Foreign Ministry's Mexico consulate in San Diego said in a statement.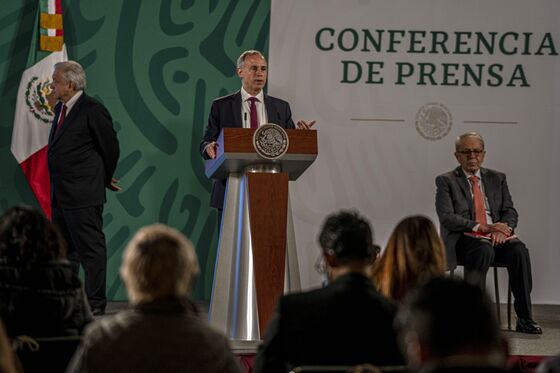 "Between 10 and 14 years mortality is very low, after 15 years there is an increase in mortality, although it is still low," Lopez-Gatell said.
Pre-registration for the age group will begin on Friday, Lopez-Gatell said.
Despite starting first in Latin America, Mexico's overall campaign has also trailed peers. About 50% of the population is considered fully vaccinated, according to Bloomberg data. And while many countries have begun to roll out booster shots to people who were inoculated earlier in the year, Mexico has yet to authorize the practice.