Mexico's Slim Hospitalized With Covid, But Well, Family Says
(Bloomberg) -- Billionaire Carlos Slim has been hospitalized with Covid-19 but his symptoms remain mild and he's doing well, according to his family.
Mexico's richest man is a patient at Mexico City's Instituto Nacional de Nutricion, spokesman and son-in-law Arturo Elias Ayub told Bloomberg on Wednesday.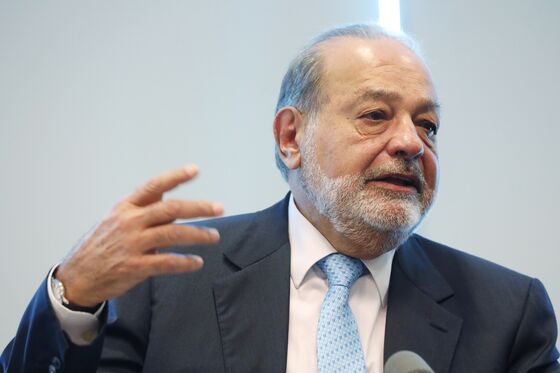 The 80-year-old, whose birthday is Jan. 28, has only experienced mild symptoms, Elias Ayub said. On Monday, Slim's son tweeted that his father was in the hospital only to be monitored and to take some tests.
"He's hospitalized but doing very, very, well," Elias Ayub said.
Slim is the world's 23rd-richest person with a $55.3 billion fortune, according to the Bloomberg Billionaires Index. The bulk of his wealth derives from telecommunications giant America Movil SAB.