Mexico's Covid-19 Cases Rise by Daily Record to 275,000
(Bloomberg) -- Mexico reported a record daily rise of 6,995 confirmed Covid-19 cases, bringing the total to 275,003, according to data released by the Health Ministry Wednesday night.
Deaths rose by 782, to 32,796. Mexico has reported record daily rises in Covid-19 cases three times in the last week as the country has moved forward with reopening its economy. The country, like other Latin American nations, has a large vulnerable population of families who need to work to meet basic daily needs, which makes imposing widespread lockowns challenging.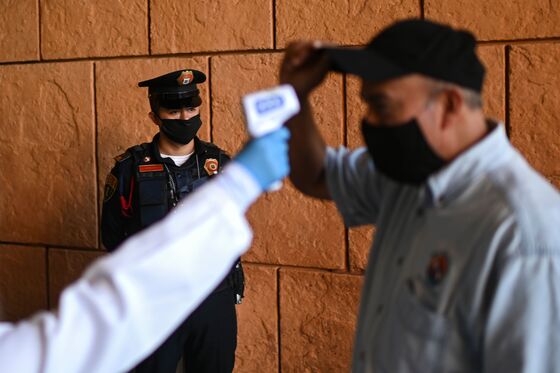 The country recently passed Spain and France to become the country with the world's fifth deadliest outbreak. In a July 5 video, Mexico's President Andres Manuel Lopez Obrador pointed out that while Mexico's toll is rising, it has a larger population than Spain or France, and when deaths are compared per capita, the virus has a less significant impact than in those countries.
The Health Ministry data does not reflect infections and deaths during the previous 24 hours, as it can take officials longer than that to compile the data.