Mexico City to Reopen Most Activities as Covid Outbreak Improves
(Bloomberg) -- Mexico City is reopening schools, convention centers and concert halls this month as Covid-19 cases and deaths reached their lowest levels in over a year, even as the outbreak worsens in other parts of Latin America.
Soccer stadiums and movie theaters will be able to fill half their seats and gyms will hold classes, in a gradual return over the course of this month. Surrounding the capital, Mexico state, the nation's most populous, has also reduced its Covid restrictions to the lowest level, or "code green."
"More economic activities will open and jobs will recover," Mexico City Mayor Claudia Sheinbaum told reporters Friday.
The restrictions are being lifted after Covid fatalities have fallen sharply for several weeks nationwide, including hitting 48 deaths on May 24, the lowest since April of last year. Experts attribute the shift to rising vaccination both in Mexico and the U.S. and broad immunity after a devastating outbreak in the winter. It's putting the nation on a recovery trend closer to its northern neighbor than to regional peers like Argentina and Brazil that are struggling to get the virus under control.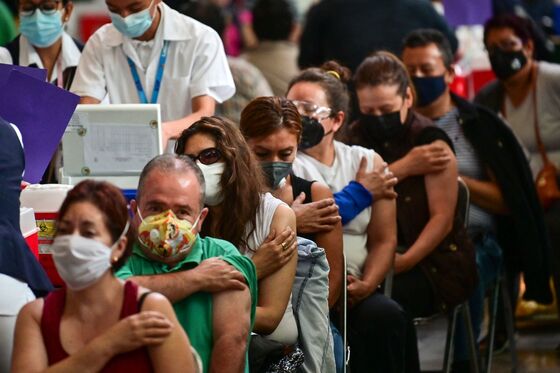 Mexico has increased its vaccination efforts in recent weeks, administering over a million shots on Wednesday. In Mexico City, most of the elderly population has received a shot and health authorities are now vaccinating those in the 40 to 59 age group.
The reopening will mean millions of children will be able to return to schools starting on Monday, after Mexico shut down all in-person classes for more than a year. Sheinbaum's announcement came just two days before Mexicans head to polls in midterm elections.
Mexico has received over 42 million vaccine doses from different laboratories but only 32.9 million of those had been administered. Despite a faster pace in its vaccination drive, only 13.4 million people are fully vaccinated, lagging behind some Latin American peers and the government's original targets.