Mexican President Says He Hasn't Had Time to See 'Roma' Yet
(Bloomberg) -- Mexican President Andres Manuel Lopez Obrador congratulated the director and cast of Academy Award winning film "Roma" but said he hasn't had time yet to see the movie.
AMLO, as Lopez Obrador is known, said that he meant to speak with director Alfonso Cuaron last night after "Roma" won the Oscar for best foreign language film, but that he goes to bed early. He hopes to call him on Monday after his daily 7 a.m. press conference.
The Netflix film also took home an award for cinematography during the ceremony on Sunday evening and Cuaron won as best director, the fifth time in six years that a Mexican has taken home the award.
AMLO said that he agreed that Mexico has a problem with racism as suggested in the film.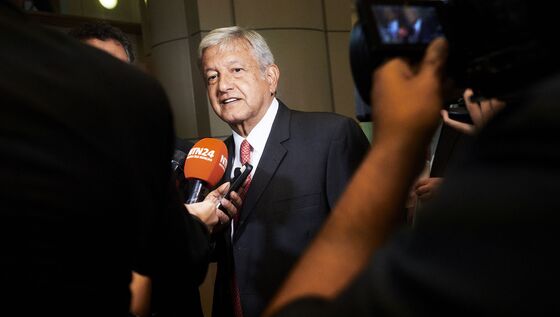 "I hope to invite them to the presidential palace and to see the film as soon as possible," he said.