Mexican Billionaire Carlos Slim Has Covid-19 With Mild Symptoms
(Bloomberg) -- Billionaire Carlos Slim has had Covid-19 for over a week and is doing well, his son tweeted Monday.
Mexico's richest man went to a public hospital for tests and to be monitored, his son Carlos Slim Domit said. Family spokesman and son-in-law Arturo Elias Ayub confirmed his diagnosis.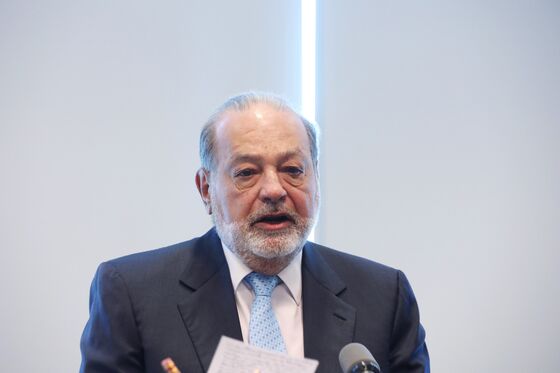 The 80-year-old, whose birthday is Jan. 28, has experienced mild symptoms, Elias Ayub said. The news comes a day after Mexico President Andres Manuel Lopez Obrador said he was infected with Covid-19. Cases and deaths in Mexico broke records last week.
"He's had a very favorable evolution to Covid over a week after what have been mild symptoms," Slim Domit said.
Slim is the world's 23rd-richest person with a $55 billion fortune, according to the Bloomberg Billionaires Index. The bulk of his wealth derives from telecommunications giant America Movil SAB.