Mets Say the Cohen Deal Is Dead, But the Team Still for Sale
(Bloomberg) -- The owners of the New York Mets say they're not selling the team to billionaire Steve Cohen, but the franchise is still up for sale.
Sterling Partners, a firm backed by the Mets owners, said it couldn't reach a deal with Cohen, who wanted to buy the Major League Baseball squad. But it has hired Allen & Co. to manage the process of pursuing a new sale.
"The transaction between Sterling and Steve Cohen was a highly complicated one," the firm said in the statement. "Despite the efforts of the parties over the past several months, it became apparent that the transaction as contemplated would have been too difficult to execute."
The MLB's commissioner said earlier Thursday that Cohen's takeover of the Mets was unlikely to proceed, adding weight to the idea that the deal was doomed.
"My belief is there's not going to be a transaction," Rob Manfred told reporters Thursday at the owners' meetings in Orlando, Florida.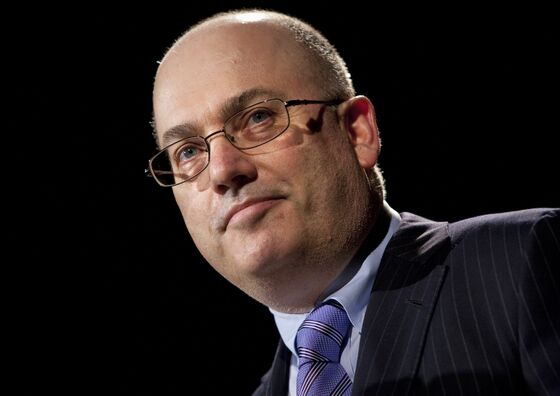 Cohen said in December that he was in talks with the owners of the Mets to acquire up to 80% of the team in which he is already an investor. The transaction would have valued the club at a baseball-record $2.6 billion.
As part of the deal, the parties said that Fred Wilpon would remain the team's principal owner for at least five years -- after which Cohen would control the franchise. Jeff Wilpon, his son, would stay on as the team's chief operating officer for the same period.
One difficult issue to resolve was when Cohen, 63, would assume control.
The New York Post reported earlier this week that the discussions had collapsed because the Mets owners changed the terms at a late stage.
Cohen -- whose net worth is $9.2 billion, according to the Bloomberg Billionaires Index -- is the owner of Point72 Asset Management. His former firm, SAC Capital Advisors, pleaded guilty to securities fraud in 2013 and paid a record fine as part of a U.S. crackdown on insider trading on Wall Street.
The deal falling apart was seen as a blow to Mets fans, who were hoping new ownership would infuse the team with more money to acquire free agents. The Mets payroll this past season was $160 million, 10th in MLB.
But the billionaire still holds 8% of the team and expressed hope that the Mets would fetch an even higher price in a future transaction.
"I'm very disappointed we couldn't work out a deal," he said in an emailed statement. "I want to thank the fans for their support and the respect they showed me and I want to thank Commissioner Manfred and MLB for their support through the process. I gave it my best shot."