Cohen Fires Mets' New General Manager in Lewd-Texts Scandal
(Bloomberg) -- The New York Mets terminated General Manager Jared Porter, according to billionaire owner Steve Cohen, acting swiftly on a report that the new team executive sent explicit and unsolicited text messages to a reporter in 2016.
ESPN reported Monday that Porter sent the messages while he was employed by the Chicago Cubs. Porter, 41, acknowledged to ESPN that he sent pictures to the woman but said the more explicit ones weren't of himself.
In a statement to ESPN, Mets President Sandy Alderson said the team was unaware of the events until Monday and would review Porter's status with the club in light of the revelations.
The decision to fire Porter, which Cohen announced on Twitter, came less than a day after the story was published.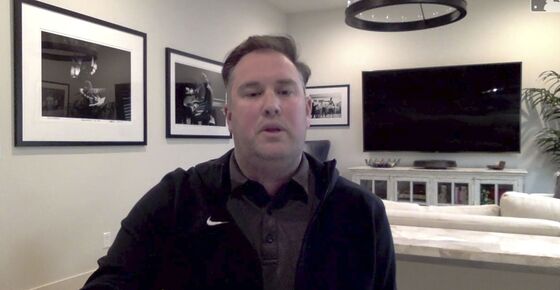 While Porter's conduct occurred before he was associated with the Mets or Cohen, the hedge fund manager's own empire has separately faced a string of sexual-discrimination claims.
Last year, Cohen's Point72 Asset Management was named in two separate discrimination claims with the Connecticut Commission on Human Rights and Opportunities. And in 2018, the hedge fund was sued by Lauren Bonner, an associate director, who claimed that the company hired and promoted more men than women, and paid her less than male counterparts with equal or fewer responsibilities. The firm denied the claims, and after arbitration the case was settled for undisclosed terms last September.
Cohen's acquisition of the Mets for more than $2.4 billion from the Wilpon family was approved by Major League Baseball and the city of New York in October. The billionaire's robust liquidity and promised investments in the team led Moody's Investors Service to put home ballpark Citi Field's debt on review for an upgrade, and his early personnel moves -- including the hiring of Porter -- raised fans' hopes for a turnaround of the franchise.