Merkel Says Germany to Do Whatever's Needed to Counter Virus
(Bloomberg) -- German Chancellor Angela Merkel said her government's decision to line up as much as $610 billion in liquidity for companies shows it's taking the economic impact of the coronavirus seriously.
The government measures unveiled earlier Friday "are unique in the history of the federal republic" founded after World War II, Merkel told reporters in Berlin. "All of this shows that we're ready to do whatever is necessary, to do whatever Germany needs, so we can get through this crisis as best possible."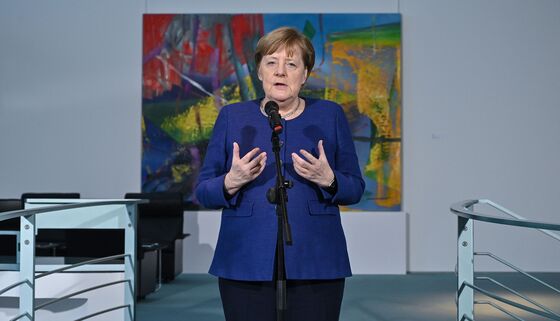 Merkel, in office since 2005, said some lessons of the financial crisis in 2008 and 2009 apply now, too.
Even so, "we are facing an adversary, a virus, that we don't know and that we don't know how to combat yet," she said.