Mega-Collectors Who Helped Make Miami an Art Bastion Double Down
(Bloomberg) -- Pioneering art collector Mera Rubell has trouble sleeping at night, and not just because collectors from around the world are gathering in Miami this week for one of the world's premier art fairs.
She's preoccupied with concerns about security as she prepares to move her family's vast art collection to a new home in the city's up-and-coming Allapattah neighborhood.
"It's a huge, risky thing we are doing," she said of the move, scheduled for next year, to a 100,000-square-foot campus that will be the new home of the Rubell Family Collection/Contemporary Art Foundation.
Rubell, 75, and her husband Don, 78, have done it before. In 1993, they bought a former drug- and weapons-confiscation center in Miami's Wynwood district. The area was rough -- each morning they had to pick up syringes left at the entrance -- but it had what they needed: 45,000 square feet for the price of a one-bedroom apartment in Manhattan.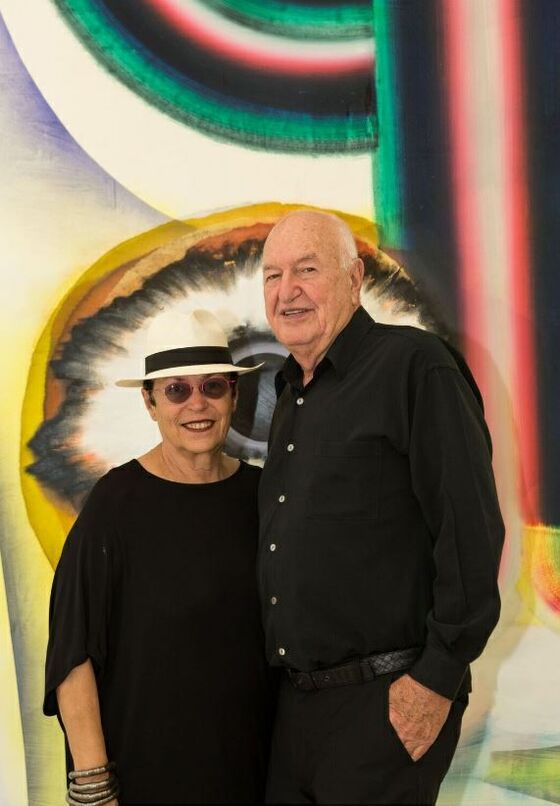 Their move to Miami proved to be prescient -- for the couple and the city.
The Rubells have become mega-collectors, whose annual exhibitions in Wynwood helped launch the careers of numerous artists and set market trends.
They also played a pivotal role in bringing Art Basel to Miami Beach, envisioning a thriving winter art scene. In the late 1990s, they took a delegation of Miami officials to Basel, Switzerland, to experience firsthand the world's top trade show for modern and contemporary art, Mera Rubell said.
"It was very selfish of us thinking 'Wouldn't it be amazing to bring Art Basel here?"' she said. "And that's what happened."
Despite a precarious start -- the 9/11 terrorist attacks forced the inaugural show to be postponed until 2002 -- it grew rapidly, along with an explosion in global wealth and a boom in Miami's real estate market.
The 17th edition of Art Basel Miami Beach opens to VIPs on Wednesday, with 268 exhibitors from 34 countries and more than $3 billion of art up for sale, according to Axa Art, an insurer and one of the event's main sponsors. Art Basel Miami Beach draws billionaires from Wall Street to Hollywood and anchors myriad parties, dinners and at least 15 other art fairs.
Many of these activities are taking place around Wynwood, now an eccentric conglomeration of galleries, murals, bars and food trucks that has attracted so much hype and condo development that many young artists are priced out.
Wealthy collectors with private museums in the area are showing off their latest trophy purchases this week. Sotheby's is partnering with U2's Bono to raise money for an AIDS-fighting charity at the Moore Building in the nearby Design District, and money manager Bruce Berkowitz is revealing plans for his foundation's 45,000-foot-square art space.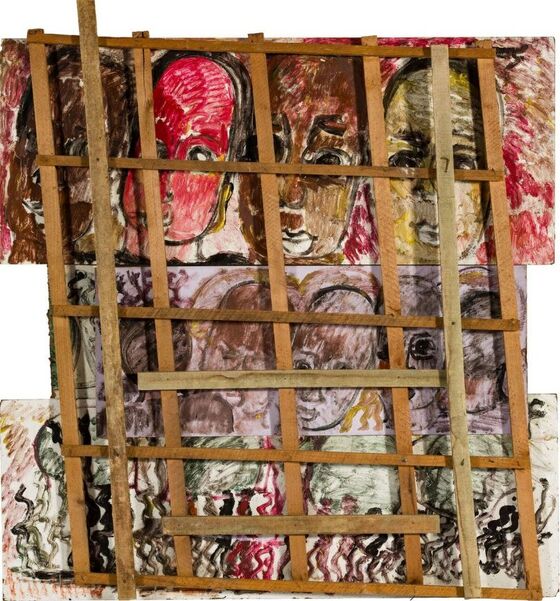 Purvis Young, a self-taught Wynwood artist who died in 2010, will be the focus of the largest solo exhibition at the Rubells' foundation, with more than 100 works on display. Young roamed the streets collecting discarded doors, tabletops, books and cabinets, which he used instead of canvases. Some works are dense, teeming with figures of men behind bars, funeral processions or galloping horses. Pregnant women are depicted as angels with halos. Syringes and cockroaches make appearances.
Young was the first Miami native to enter the Rubells' collection, which includes about 8,000 works by artists including Jean-Michel Basquiat, Keith Haring and Cindy Sherman. The couple purchased more than 3,000 of Young's works after visiting his cluttered studio in 1998. He was about to be evicted and the landlord threatened to destroy "all his garbage," Mera Rubell said, declining to say how much she and her husband paid.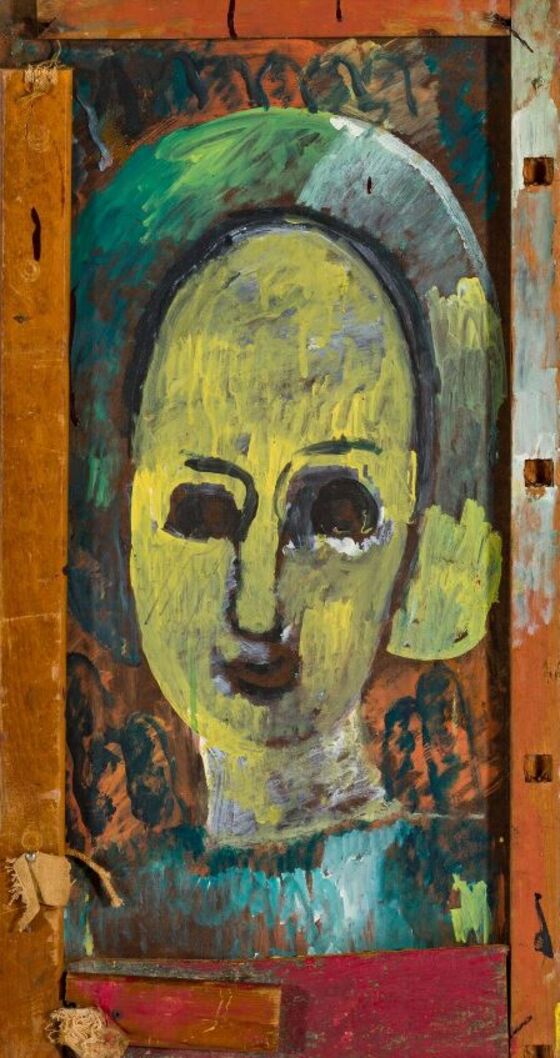 They sensed "the presence of a unique and authentically brilliant artist," Rubell wrote in the exhibition catalog. In the ensuing two decades, the couple inventoried the works and stored them in a special warehouse. They donated 493 paintings to museums and institutions.
But many pieces have remained in storage for 20 years, which is why the exhibition seemed like the right thing to do before the foundation relocates.
Purvis's studio was "maybe six blocks from where we are," Mera Rubell said. "This is saying goodbye to Wynwood and our history here."