Meet the Former Barclays Executives Acquitted of Credit Crunch Fraud
(Bloomberg) -- On Friday, a jury in London acquitted three former Barclays Plc executives of fraud charges after six hours of deliberation. The U.K. Serious Fraud Office alleged Roger Jenkins, Tom Kalaris and Richard Boath had committed fraud by concealing payments made to Qatar to induce it to invest 4 billion pounds in the bank and help Barclays avoid a government bailout at the peak of the 2008 financial crisis. Another judge initially dismissed the charges in May last year, but the SFO won an appeal, resulting in a second trial starting in October. Former Chief Executive Officer John Varley was in the first trial as well, but the Court of Appeal acquitted him and he didn't participate in the retrial.
Here are profiles of the defendants.

Roger Jenkins
Position: Executive Chairman of Investment Banking and Investment Management for the Middle East
Age: 64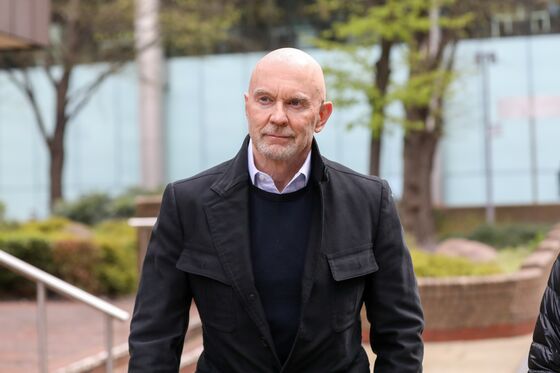 Raised in Edinburgh, Jenkins excelled as a sprinter and rugby player before joining Barclays as a graduate trainee in 1978 and working his way up in investment banking. He built a unit that helped clients navigate different tax regimes into a major profit center at the bank.
Jenkins befriended Qatar's then-Prime Minister Sheikh Hamad bin Jassim Al Thani, and in April 2008, investment banking head Bob Diamond asked him to head up the Middle East for Barclays. It was his ability to manage the relationship with Sheikh Hamad, including hosting a dinner for the royal at his Mayfair townhouse, that secured the Gulf state's investment. While discussing deals, Jenkins told his colleagues that Hamad didn't like whisky, but rather Turkish coffee and "a very, very nice Cuban cigar."
Jenkins was close to unstoppable.

His mother died at the height of the crisis and he suffered a heart attack between the two funding rounds, only to bounce back and broker another deal. In the middle of the projects, he even managed to stay up until the early hours to watch Tiger Woods win the U.S. Open. Already among the highest-paid at Barclays, he was promised a 25 million-pound ($31 million) bonus for the work.
In emails, Varley often praised Jenkins for the "extraordinary skill and tenacity" he showed, and told him he was a ``magician,''  an ``anchorman'' and an ``ace.'' In phone calls replayed to the jury, Richard Boath jokingly referred to Jenkins as ``Big Dog.'' During the first trial, the judge weighed in too. "He is brilliant," Robert Jay, the judge in the first trial, said. "He'd be the sharpest knife in any box. He's working in an environment with many clever people and he's the cleverest." He kept his focus when he was cross-examined by the prosecution, answering questions directly and calmly.
Not only was Jenkins smart, but he played in a different league too. He's thrice married, dated supermodel Elle Macpherson, and lives in Malibu. Every day, Jenkins strode into court with the determined look, agility and strength of an athlete.
Tom Kalaris
Job title: Chief Executive of Wealth and Investment Management
Age: 64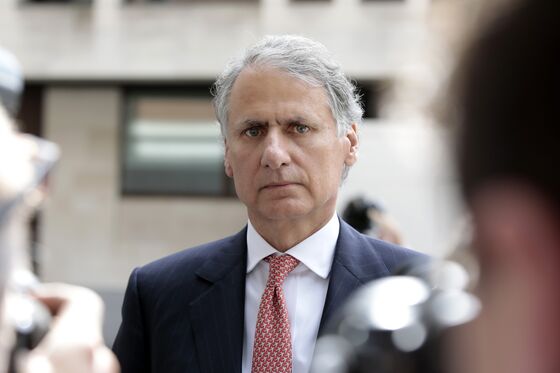 Kalaris is the son of a senior U.S. government official, and obtained an MBA at the University of Chicago and joined JP Morgan as a summer intern in 1977. In 1996, he joined Barclays, and a decade later, moved to London to head up the wealth-management division.
In May 2008, Diamond called him while he was on his way to dinner and asked him to coordinate Barclays's fundraising plans. He weighed the idea of using a side-agreement with the Qataris as a way of paying them extra fees for investing. On a phone call played to the jury, Kalaris memorably pointed out why it's worth not going to jail over the side-deal: "The food sucks and the sex is worse."
With thinning grey hair, a slightly baggy grey suit and an almost constant frown, Kalaris spent most of his time in court brooding. After surviving cross-examination without any troubles, he became visibly more relaxed. He has been married for 39 years and has five children.
Richard Boath
Position: Head of Financial Institutions Group in Europe, Middle East and Africa
Age: 61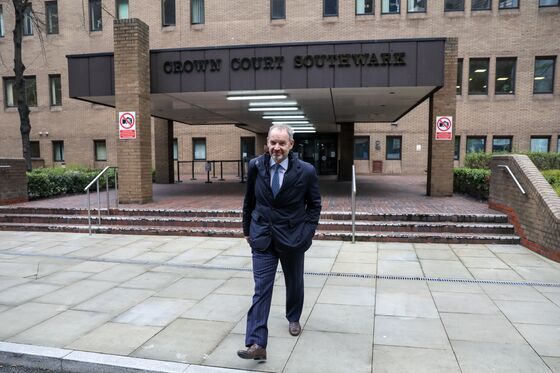 Boath started at Bank of America in 1980, shuttling between lenders before ending up at Barclays in 2000. He rose to be co-head of the European Financial Institutions Group.
During the fundraising with Qatar, Boath coordinated much of the internal communications, including with the lawyers, and wrote the initial draft of the agreement. He was the most junior of the defendants, but had the bad fortune that his phone line was recorded, because he sat on the trading floor. That provided for hours of colorful evidence, often with Boath cheerily contemplating the abyss as the financial crisis raged around him.
A self-described worrier, Boath also became Barclays' conscience, constantly fretting about how legal or ethical the bank's deal with Qatar was, even after it was signed. He said the payments to Qatar would look like a bribe if an outsider saw the deal. Rather than email a draft of the agreement, he wanted it to be faxed. When Boath and a senior Barclays lawyer discussed the possibility of the fraud squad looking into it, he joked he'd bolt to his house in Brazil.
A slender Englishman in pinstripe, Boath was the only defendant to answer SFO questions during the investigation, spending eight days with the prosecutors. After both Jenkins and Kalaris had testified in court, Boath decided not to add to his defense.
John Varley
Position: Chief Executive Officer
Age: 63
Verdict: acquitted in first trial and acquittal upheld by the Court of Appeal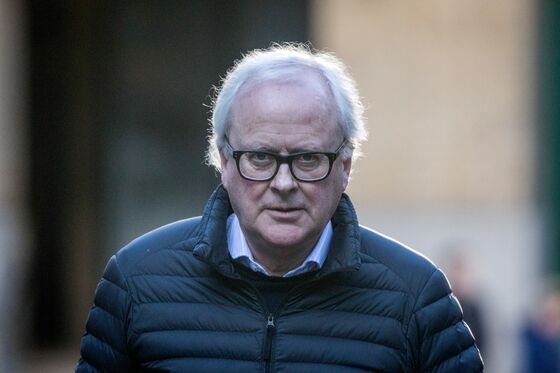 Varley was educated at the University of Oxford and trained as a lawyer before joining Barclays in 1982. By 2004 he was the group chief executive officer and drove its international expansion, increasing pre-tax profit by 50% and nearly doubling employee figures in his first three years.
When the financial crisis hit, he flew around the world to woo potential investors to help avert a forced nationalization. Emails presented to the jury showed him to be direct and decisive in managing his team. The crisis hurt him personally, with his 4.2 million-pound compensation in 2007 falling to just over a quarter of that the next year.
Former Barclays Chairman Marcus Agius, appearing as a prosecution witness in the first trial, told the jury he regarded Varley "as man of utmost integrity, of high intelligence, of a formidable work rate." In hard times, Agius said, he was "creative and courageous."
Varley put his weight behind wooing the Qataris. He himself signed the first side-deal with Qatar -- a 42 million-pound fee that was entered by hand. Others on the fundraising team remarked that they were surprised that he was willing to do the deal, given his ethics. Dealing with the Qataris, he said in one email, was harder than he'd expected.  Having weathered the storm, Varley left the bank in 2010.
Varley only participated in the first trial. Sporting stylish racing-green jeans, Varley was often the first of the defendants to take his seat in the dock and would neatly arrange a spiral notebook, pen, pencil and handkerchief in front of him. Behind him, his wife and two adult children often watched from the public gallery.
The judge in the first trial dismissed the charges against everyone, but said Varley was the only one against whom there was also insufficient evidence for a case. Still, Varley was the last to leave the dock, draining water from a white plastic cup and flashing his wife a discreet smile through the dock window before heading out.