McLaren's New Supercar to Rival Fastest Ferrari and Lamborghini
McLaren Automotive Ltd. broadened its lineup with a sixth supercar catering to deep-pocketed enthusiasts with the stamp of one of Britain's most storied racing brands.
The 765LT is part of the "longtail" family drawing on McLaren's heritage in Formula 1 and grand touring races like Le Mans. It'll compete with the likes of Ferrari NV's Speciale and Lamborghini's Huracan Performante.
Marking its first decade since entering the commercial sports-car market, McLaren has stepped up launches to about three a year from one. It's a bet that the wealthy will continue to spend through a wider automotive market downturn.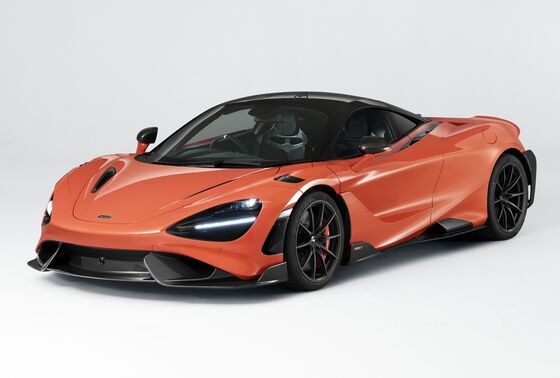 In the U.K., where Brexit uncertainty dented demand for supercars by about 40% last year, there have been signs of a pick up during the first two months of the 2020, Chief Executive Officer Mike Flewitt said in an interview.
"The market is a little down in some areas, but other areas are still very, very strong," he said. "Globally, year-on-year I think we will be about the same."
McLaren isn't yet disclosing how much it will charge for the 765LT, though existing models in its range sell for as much as 2 million pounds ($2.6 billion). The company, based near London in Woking, also plans to introduce its first hybrid next year, following Ferrari's lead.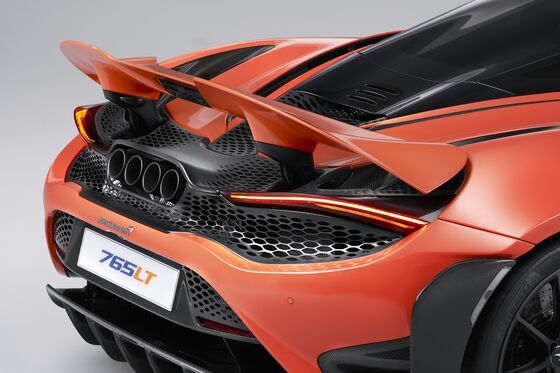 McLaren is majority owned by Bahrain Mumtalakat Holding Co., the country's sovereign wealth fund. With six other private shareholders also on board, the company is unlikely to sell shares for the next two to three years, Flewitt said.
That said, it has one of the weakest credit profiles among global automotive manufacturers tracked by Bloomberg Intelligence, according to credit analyst Joel Levington.
"We're in a good place as a company with a good shareholder structure," the CEO said, adding that as-yet-unreleased 2020 results will show another improvement in McLaren's financial position.
The Bahrainis "are rational investors, but they are also enthusiasts," Flewitt said. "I suspect that, while at some point they may restructure their holding, I find it hard to imagine them not being part of McLaren."