Maxwell Jury Begins Deliberations in Sex-Trafficking Case
(Bloomberg) -- Ghislaine Maxwell's fate is now in the hands of the jury after both the prosecution and defense gave closing arguments in the British socialite's sex-trafficking trial.
The jury began deliberations Monday afternoon after receiving instructions from U.S. District Judge Alison Nathan. The jurors met for around an hour before Nathan excused them for the day. They will resume deliberations at 9 a.m. on Tuesday.
Maxwell is charged with enticing and grooming underage girls for sexual abuse by Jeffrey Epstein, her former boyfriend and employer. If convicted on the top sex-trafficking count, she faces as many as 40 years in prison.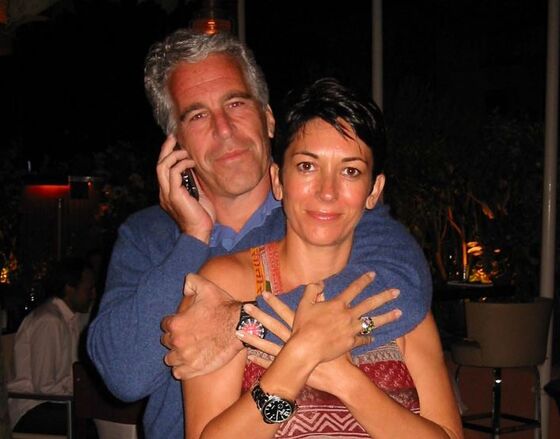 In closing arguments earlier on Monday, defense lawyer Laura Menninger repeated her team's refrain that Maxwell is being scapegoated for the crimes of Epstein, who died in 2019 while awaiting his own sex-trafficking trial.
"She's being tried here for being with Jeffrey Epstein," said Menninger. "Maybe that was the biggest mistake of her life, but it was not a crime."
But prosecutor Maurene Comey, in a rebuttal to Menninger, called the suggestion that Maxwell was unaware of Epstein's conduct with underage girls "borderline laughable." And Comey stressed that four accusers had taken the stand to testify that they were lured into Epstein's orbit by Maxwell when they were teenagers.
"If you believe those women, then that's it: the defendant is guilty," Comey said. In the prosecution's closing argument Monday morning, Assistant U.S. Attorney Alison Moe called Maxwell "a grown woman who preyed on kids" and said, "It is time to hold her accountable."
The trial, originally slated to last six weeks, is coming to an end much sooner than anticipated. Last week, the defense rested after presenting nine witnesses over two days. Maxwell chose not to testify in her defense. Jurors heard from 23 witnesses for the prosecution over the course of the prior two weeks.
Menninger suggested that the accusers who testified that Maxwell lured them into abuse by Epstein had both faulty memories and financial incentives to say what they did.
"The truth was manipulated and changed over time," Menninger said, adding, "But memories have been manipulated in aid of the money."
The defense has repeatedly asserted that those accusers could financially benefit from their testimony, citing awards they've received from a victim's compensation fund set up by Epstein's estate. Menninger returned to that theme on Monday, saying the fund didn't vet the accusers' accounts before awarding them money.
"They each took home millions," Menninger said of the accusers who testified.
But the defense has never explained how testifying against Maxwell could result in her accusers receiving additional compensation. On the stand, they all denied having any financial motive to testify. Menninger did not address that issue on Monday, but Comey said unequivocally there was no money at stake for Maxwell's accusers.
"The compensation fund is finished," she said. "The civil cases are done."
In the prosecution closing argument, Moe suggested it was Maxwell who had financial motives for her actions. One of Epstein's private pilots had testified how Maxwell's financial situation seemed to improve dramatically after she "downsized" apartments following her father's 1991 death. A JPMorgan Chase & Co. banker testified about more than $30 million Epstein transferred to Maxwell.
"At this point, you've got to ask yourself what was Maxwell doing for Epstein worth more than $30 million?" Moe asked the jurors. "Common sense tells you you don't give someone $30 million unless they're giving you exactly what you want. And what Epstein wanted was to touch underage girls."
Menninger attacked the first accuser to take the stand against Maxwell, the pseudonymous "Jane," as an unreliable witness. Menninger noted that Jane, who claims she was abused by Epstein starting from the age of 14, testified that she didn't remember key details about her alleged abuse, including if Maxwell was even present when it occurred.
"Her lapses of memory pervade this case," Menninger said. "Jane's story is wrong, wrong, wrong on many, many points." The defense lawyer even suggested that Jane lied about the age at which she met Maxwell and Epstein, saying she was actually older than 14 at the time.
"She's attempted to move the timeline back, to say she was younger when she met Epstein," Menninger said. 
But Comey reminded the jury that Jane testified that she met Maxwell and Epstein at a summer camp for the arts not long after her father died. "That is a core anchoring event" to help her place when the events happened, Comey said. "But the defense tries to wiggle out of that."
Moe had repeatedly cited Jane's testimony in the prosecution's summation, describing how Maxwell started inviting her to visit Epstein's Palm Beach mansion to give him massages. 
"Maxwell was there acting like all of this was normal," Moe said. "She was doing that, trying to normalize sexual abuse."
Another accuser, Carolyn, who testified only under her first name, had said Maxwell asked another girl to "show her what to do" before a sexual encounter in Epstein's massage room. Moe said Carolyn's testimony showed Maxwell clearly knew what was going on.
"This is not a place for therapeutic massages," Moe said of the Palm Beach massage room. "It is a place where Maxwell and Epstein's victims were sexually abused."
Moe described Maxwell and Epstein as "partners in crime," noting that they had been a couple for more than a decade. 
"When you're with someone for 11 years, you know what they like," the prosecutor said, "and Epstein liked underage girls. He liked to touch underage girls, and Maxwell knew it."
Maxwell was "crucial to the entire scheme," Moe said. "Epstein could not have done this alone." A single, middle-age man who invites young girls to his home is "creepy," the prosecutor continued, but his accompaniment by a "posh, sophisticated age-appropriate woman" gave many of Epstein's victims comfort and "lures them into a trap."
Moe said Maxwell was particularly "dangerous" because of how she targeted victims with difficult home lives. Along with Jane's testimony about being unsettled after her father's death, Carolyn had described growing up with an inattentive, alcoholic mother.
"She targeted a girl whose father had just died," the prosecutor said. "She targeted a girl who's mother was an alcoholic. Maxwell was a sophisticated predator who knew what she was doing."