Massachusetts Casino Chief Accused of Wynn Favoritism Resigns
(Bloomberg) -- Massachusetts Gaming Commission Chairman Stephen Crosby stepped down Wednesday after being accused of favoritism toward Wynn Resorts Ltd., which is building a $2.5 billion casino outside Boston.
Mohegan Sun, a rival bidder for the license that Wynn won, accused Crosby of prejudging the innocence of the casino operator, which is being investigated over accusations that former Chief Executive Officer Steve Wynn sexually harassed employees. The commission is expected to release the results of that investigation shortly.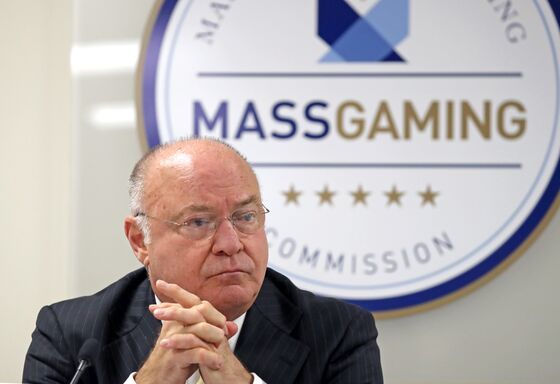 "I simply cannot let my involvement in these critical deliberations be used by others to hamper the commission's ability to do its work, or to undermine the confidence of the public in that work," Crosby said in a letter to staff.
Mohegan Sun, which operates casinos in Connecticut and other states, said in a letter to the commission on Tuesday that comments Crosby made to the media jeopardize the investigation. He said Wynn Resorts has been recognized by the United Nations for creating a positive environment for gay employees and that the company had changed in the wake of the scandal surrounding it former CEO, according to Mohegan.
Crosby has been accused of favoritism before. Sterling Suffolk Downs, operator of the racetrack that was once considered a prime site for a Boston-area casino, sued Wynn Resorts last week, alleging bias by Crosby.