Marriott's New CEO Will Inherit Company Battered By Pandemic
(Bloomberg) -- The worst year in Marriott International Inc.'s recent history is in the books. Now the world's largest hotel company will have to turn the page without its longtime leader.
Marriott reported fourth-quarter adjusted earnings per share of 12 cents on Thursday, three days after the death of Chief Executive Officer Arne Sorenson. The results beat the average analyst estimate of 11 cents a share, bringing a close to a year in which the hospitality giant recorded a net loss of $267 million.
The company's new leader, who will become the fourth CEO in Marriott's history, will have to engineer a recovery in an industry that was leveled by Covid-19. That means convincing guests to return while ramping up decimated staffing levels and nursing along franchisees whose finances were ravaged. The new CEO will also need to keep adding new rooms to the system at a time when uncertainty over the pace of a rebound will give hotel developers and construction lenders pause.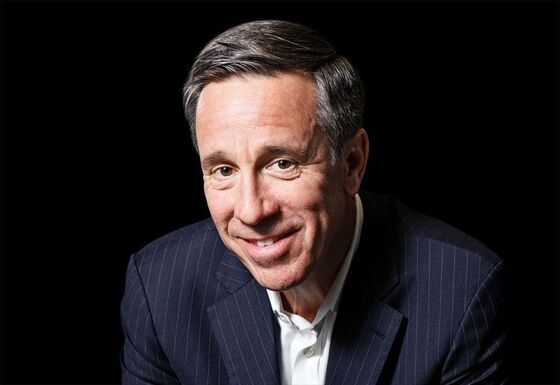 Sorenson, who died at the age of 62 after a battle with pancreatic cancer, would be difficult to replace in any circumstances. He was perhaps the most influential figure in the hospitality industry, a former mergers and acquisitions lawyer whose 2016 purchase of Starwood Hotels & Resorts reshaped Marriott and forced competitors to race to keep up.
Marriott said on Feb. 16 that it would name a new CEO within two weeks. The most likely candidates are company veterans Stephanie Linnartz, group president for consumer operations, technology and emerging businesses, and Tony Capuano, who heads Marriott's development efforts. The two executives have been in charge of the company's day-to-day operations since earlier this month.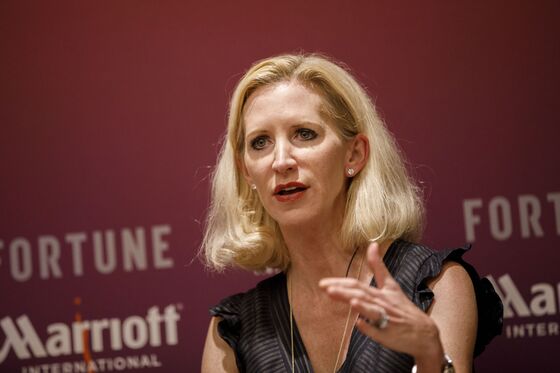 Linnartz, 52, joined Marriott in 1997. She would be the first woman to lead the hotel giant. She's currently in charge of marketing, technology and the company's loyalty program, giving her close ties to the corporate and leisure travelers that Marriott will have to win back as it seeks to recover from the worst year in the history of the modern lodging industry.
Capuano, who joined the company two years before Linnartz, rose to serve as president of the global development, design and operations services group, where he oversaw efforts to add new hotels to Marriott's portfolio. That experience put the 55-year-old executive at the helm of the company's revenue engine, experience that will prove crucial as Marriott seeks to jump-start growth in the recovery.
Marriott's shares were down less than 1% at $130.85 as of 9:55 a.m. in New York, roughly in line with the drop in the S&P 500. In recent days, investors have been betting that the transition to a new CEO will be smooth. Shares had increased slightly after Sorenson's death, outpacing the Bloomberg Americas lodging index.
"Arne was a highly regarded leader for both Marriott and the broader hotel industry," said Michael Bellisario, an analyst at Robert W. Baird & Co. "During his tenure as CEO, Marriott became a bigger, stronger and better-positioned global hotel company and is well-positioned for continued growth for many years to come."