Marriott CEO Sorenson to Limit Work Schedule for Cancer Treatment
(Bloomberg) -- Marriott International Inc. Chief Executive Officer Arne Sorenson will reduce his work schedule so that he can undergo more demanding treatment for pancreatic cancer, the company said in a statement.
Sorenson, 62, will step back from full-time work for "several months," while remaining president and CEO, according to the statement on Tuesday.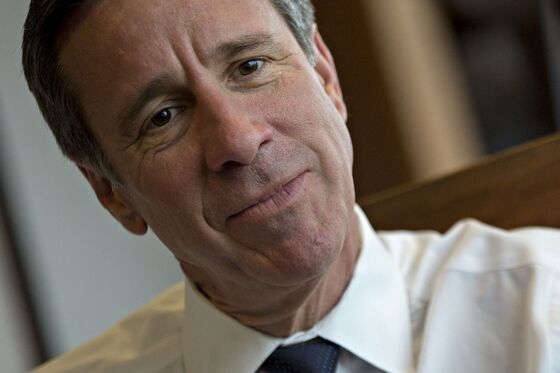 Stephanie Linnartz, 52, group president for the company's consumer operations, technology and emerging businesses, and Tony Capuano, 55, group president for global development, design and operations services, will oversee day-to-day operations, Marriott said.
The pair will take the reins of the world's largest hotel company as it seeks to rebound from the worst year in the history of the modern lodging industry. While ongoing vaccination efforts are expected to unleash pent-up demand for leisure travel in the latter half of the year, the prospects for corporate bookings and large conventions remain uncertain.
"Arne has the full support of the board and the executive team as he takes this time to focus on his health, and our prayers are with him for a speedy recovery," Executive Chairman J.W. Marriott Jr. said in the statement. "I have every confidence in Stephanie and Tony and the entire leadership team to continue to implement our strategy and to not miss a beat running day-to-day operations."
Sorenson, who was diagnosed with cancer in 2019, has completed chemotherapy, radiation and immunotherapy therapy treatments. He rose to CEO in 2012, becoming the first non-family member to lead the company founded by J. Willard Marriott in 1927.