Marella Agnelli, Widow of Fiat's Giovanni Agnelli, Dies at 91
(Bloomberg) -- Marella Agnelli, the widow of the late chairman of Italian carmaker Fiat, has died. She was 91.
She passed away Saturday at her home in Turin due to complications from an unspecified illness, the Agnelli family said in a statement.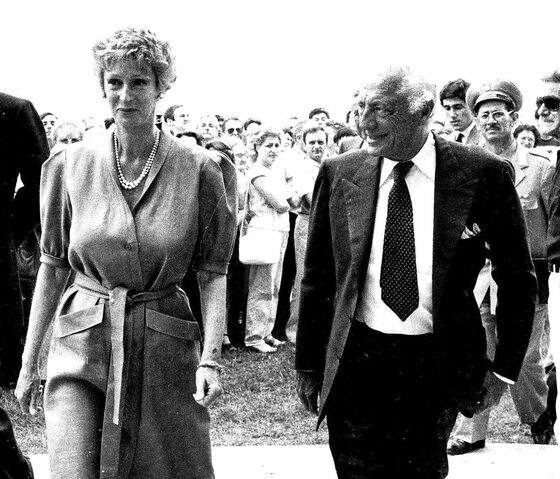 Her grandson John Elkann is Fiat Chrysler Automobile NV's chairman and runs family investment company Exor SpA, the biggest investor in the carmaker. She did not own shares in Fiat Chrysler.
Agnelli's husband Giovanni, who died in 2003, was a jet-setter known to Italians as "L'Avvocato," or the attorney. He took over Fiat from his grandfather after World War II, helping rebuild Italy's largest manufacturer.
Donna Marella Agnelli was born in Florence on May 4, 1927. Her father was Prince Filippo Caracciolo and her mother was American Margaret Clarke.