Malibu Evacuated as Fire Jumps 101 Freeway Near Los Angeles
(Bloomberg) -- The wind-swept fires burning near Los Angeles threatens a region already reeling from a mass shooting that left 12 dead.
The blazes in Ventura and Los Angeles counties have forced more than 80,000 evacuations, including in Malibu, an enclave for the rich and famous. They've burned 14,000 acres and closed the 101 freeway, a major artery. And they've come two days after a Marine Corps veteran stormed a bar in Thousand Oaks and sprayed patrons with bullets before turning the .45-caliber handgun on himself.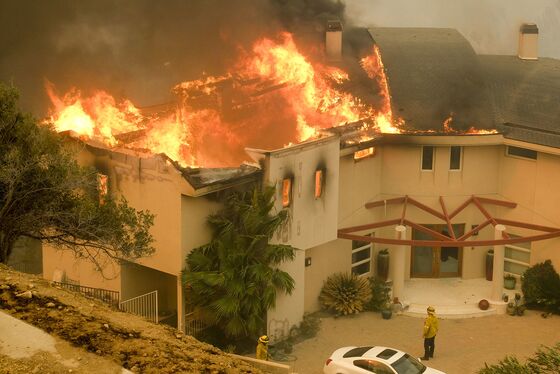 "It's been a difficult time here," Peter Foy, chairman of Ventura County's Board of Supervisors, said Friday at a morning news briefing.
A separate fire in Los Angeles's Griffith Park burned 30 acres, spurring officials to begin evacuating animals from the city's zoo.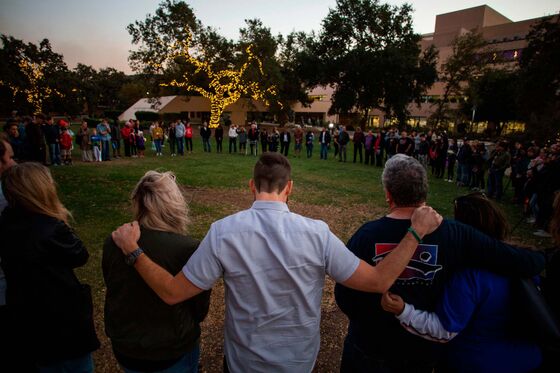 Malibu, about 30 miles (48 kilometers) west of downtown Los Angeles, has been home to Hollywood stars and billionaires including Tom Hanks, Dustin Hoffman, Larry Ellison and Eli Broad. Oracle Corp.'s Ellison, among the world's richest people, reportedly owns multiple properties in the area.
"In Malibu, we've had a number of fires over the last 10 or 15 years," said Stephen Shapiro, a real estate agent who has a home in the area. "Some have been devastating, and some have just been scary. There's always fear of fire in Malibu."