Malaysia Summons 'Wolf of Wall Street' Producer for 1MDB Probe
(Bloomberg) -- Malaysian investigators are questioning the producer of "The Wolf of Wall Street" as they step up efforts to recoup funds potentially lost through 1MDB.
Riza Aziz, co-founder of Red Granite Pictures Inc. and stepson of former Malaysian Prime Minister Najib Razak, arrived at the Malaysian Anti-Corruption Commission for a hearing on Tuesday afternoon. In the U.S., his production company had reached a $60 million settlement in a suit that alleged the movie was funded by money siphoned from 1MDB.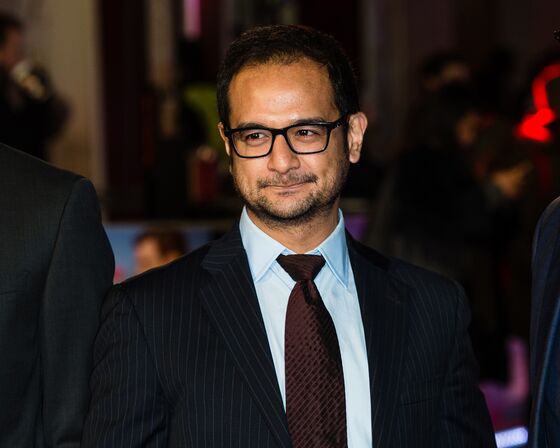 Malaysia's 1MDB task force is moving quickly to map the extent of wrongdoing at the troubled state fund, freezing more than 400 bank accounts involving 1.1 billion ringgit ($272 million) and issuing arrest warrants, including for Riza's friend Low Taek Jho.
"All the accounts that were frozen were all the accounts that we suspect received funds from 1MDB," MACC Chief Commissioner Mohd Shukri Abdull said in Kuala Lumpur Tuesday. "I call on the owners of these accounts to come to MACC and we will show them the evidence and documentation that these funds came from 1MDB, then we will ask them to give back the funds willingly."
In addition, the police have seized cash, handbags and jewelry valued at more than 1 billion ringgit as part of the investigation. Combined, that still falls short of the $4.5 billion that Prime Minister Mahathir Mohamad is seeking to recoup from the fund, whose full name is 1Malaysia Development Bhd.
The settlement that Riza's Red Granite Pictures reached addressed one among two dozen forfeiture lawsuits filed by the U.S. against $1.7 billion of assets that were allegedly acquired through money diverted from 1MDB. That includes real estate, art and proceeds from "The Wolf of Wall Street," which was directed by Martin Scorsese and starred Leonardo DiCaprio. The movie earned $392 million globally, according to the website Box Office Mojo.
Investigators in Malaysia have questioned Najib and his wife as part of the 1MDB case, along with former Deputy Prime Minister Ahmad Zahid Hamidi, who won polls on Saturday to lead the nation's main opposition party.