Malaysia Court Orders Ex-PM Najib's Wife to Enter Defense
(Bloomberg) -- Malaysia's High Court ordered the wife of ex-Prime Minister Najib Razak to enter her defense on three counts of corruption involving millions of ringgit.
Rosmah Mansor was charged in 2018 for allegedly soliciting 187.5 million ringgit ($46 million) in bribes from the managing director of privately-held firm Jepak Holdings Sdn. The bribes were for her assistance in securing a 1.25-billion ringgit project for the firm to supply power to rural schools in the state of Sarawak.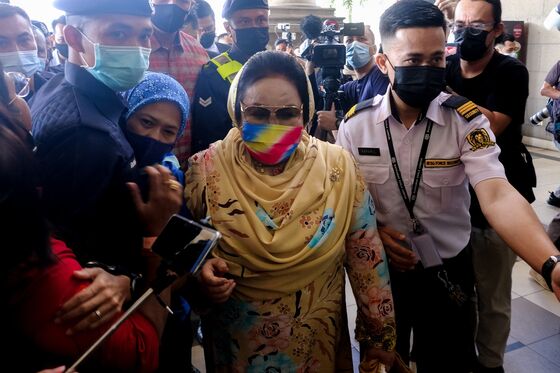 "The prosecution have deduced credible evidence that warrants conviction. I call her to enter her defense," said Judge Mohamed Zaini Mazlan when reading out the decision in the Kuala Lumpur High Court on Thursday.
Rosmah told the judge she would testify on oath, as opposed to providing a written statement or staying silent. The 69-year-old appeared in court Thursday morning dressed in yellow, with her husband Najib sitting by her side before she entered the dock.
Rosmah was "emotionally upset and distressed" upon hearing the decision, her lawyer Jagjit Singh later told reporters outside the courthouse. "We had to comfort her a little bit and we just told her to go back to her house and remove all the stress that's gone through here, to relax at home."
The trial was part of former Prime Minister Mahathir Mohamad's quest to root out any alleged wrongdoing that took place during Najib's administration. He levied dozens of corruption and money laundering charges against members of the previous government, including Najib.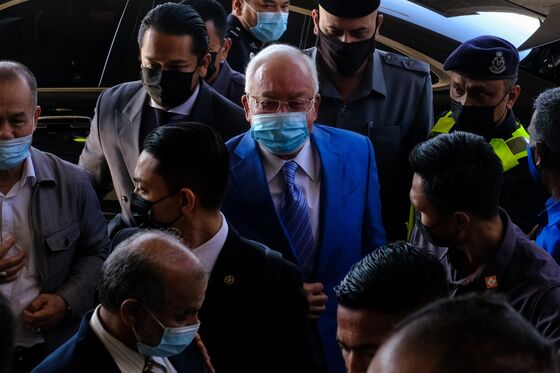 After Mahathir stepped down, his successor Prime Minister Muhyiddin Yassin vowed to maintain the independence of the judiciary despite relying on Najib's party for support. Najib was sentenced to 12 years' jail last year for his role in a former unit of 1MDB, and is currently appealing the case.
The charge sheets stated Rosmah received 1.5 million ringgit on Sept. 7, 2017 from the company director, and another 5 million ringgit on Dec. 20, 2016 through her former aide Rizal Mansor. Each charge carries a prison term of up to 20 years and a fine of at least 10,000 ringgit. Rosmah faces separate money laundering and tax evasion charges involving 7.1 million ringgit of funds.
She is scheduled to enter her defense beginning June 9, according to the judge.
Rosmah's defense would be "hampered" because the judge did not give any grounds for his decision, said her lawyer Jagjit. "Right now we do not know his thinking, we only have to guess," he told reporters.