Magnitude 6.2 Earthquake Strikes New Zealand's North Island
(Bloomberg) -- A magnitude 6.2 earthquake struck New Zealand's central North Island Tuesday, shaking buildings in the capital city Wellington.
The quake, initially measured at magnitude 6.7, was centered near Mount Ruapehu at a depth of 207 kilometers, seismic monitoring agency Geonet said on its website. There were no immediate reports of injury or damage, though parliament in Wellington was briefly suspended after the quake at 3:13 p.m. local time. The New Zealand dollar fell briefly before rallying.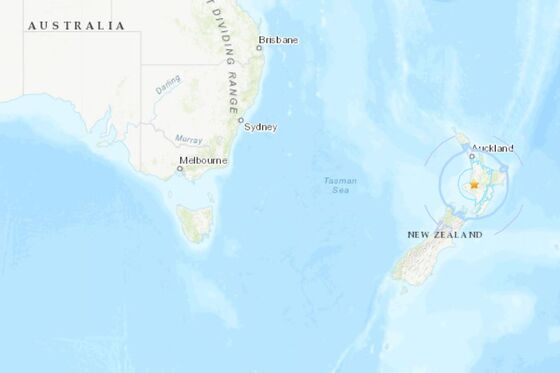 It's one of the largest quakes to strike New Zealand since a magnitude 7.8 in November 2016, which killed two people and caused extensive damage. New Zealand sits on the Pacific Ring of Fire, a belt of volcanic and seismic activity that rings the Pacific Ocean. The South Island city of Christchurch is still recovering from a 2011 quake that killed 185 people and destroyed the central business district.