Macron May Go Without Communique at August G-7 Meeting in France
(Bloomberg) -- French President Emmanuel Macron said he may forego the traditional final communique at this year's G-7 summit after last year's gathering ended in fiasco.
"I don't want to get stuck with a communique that some may sign and some may not," Macron told reporters in Cairo at the start of an official visit. "I won't get caught in that trap."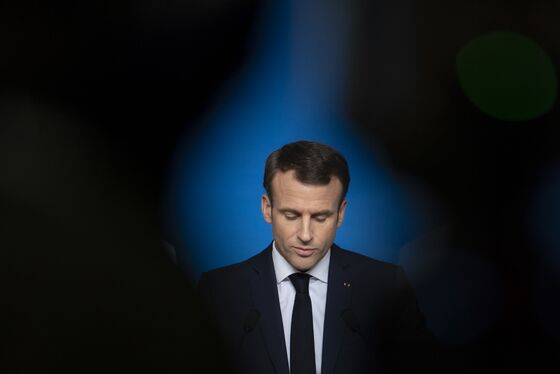 France is the current president of the Group of Seven club of industrialized nations and will host the heads of the U.S., Japan, Germany, Britain, Canada and Italy in Biarritz in late August.
The June 2018 summit in Quebec ended in disarray after U.S. President Donald Trump withdrew his signature following comments by Canadian Prime Minister Justin Trudeau that he deemed as disrespectful. Trump has threatened to derail communiques at other international summits, notably at the North Atlantic Treaty Organization in July 2018.