Macri Gets Support From Most Governors to Cut Argentine Budget
(Bloomberg) -- Argentine President Mauricio Macri secured an agreement with 18 of the country's 24 governors, and four others committed verbally, to balance the budget next year with cuts linked to a bailout from the International Monetary Fund.
Senator Esteban Bullrich, one of Macri's top allies in Congress, told Bloomberg Thursday that the governors committed to not increase spending in 2019. Although the budget is approved by Congress, governors hold considerable influence because of revenue transfers from the national government to provinces.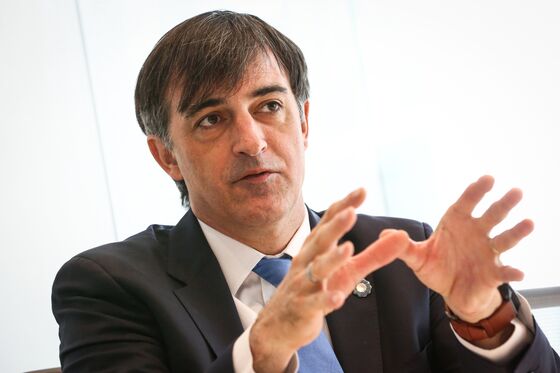 Bullrich said the deal will help get the 2019 budget passed in Congress by mid-November. The IMF is expected to formally approve its $57 billion loan package to Macri's government by the end of October. Analysts say the record loan will help cover the government's financing needs through next year, but the austerity tied to it may risk Macri's re-election chances in 2019, with the economy already in recession.
Macri's press office did not respond to a request for comment. An economy ministry official said the government is advancing in the budget negotiation and is optimistic it will be approved soon, although he declined to comment on specifics of the deal.
Despite the political accord, Bullrich said that Macri and his coalition, Cambiemos, lost some of the public's trust this year by missing key economic targets such as inflation.
Bullrich, a Cambiemos senator representing the crucial Buenos Aires province, said he and others in Macri's camp struggled to reach overly ambitious goals while maintaining, and in some cases increasing, social welfare spending. Argentina started the year with a 15 percent inflation target, but prices are now expected to rise about 32 percent this year. Macri abandoned his inflation targets.
Bullrich partly blamed those missed goals on the government's underestimation of how inaccurate the financial and economic data was that they inherited it from the previous government.
"We've lost some trust this year, and that's something we need to admit," said Bullrich. "We had created expectations that inflation was going to come down faster that it is, and it's been harder for us to keep an eye on the social welfare network and the inflation targets we had."