LSE Boss Expects London Will Keep EU Clearing Role Post-Brexit
The chief executive officer of London Stock Exchange Group Plc expects the European Union will continue to allow its banks to keep clearing trades through London. 
David Schwimmer said the bourse is engaging with the EU and clients to address one of the biggest outstanding issues for cross-border markets in the wake of Brexit. Customers inside the bloc can currently use LCH and other U.K. clearing houses under a temporary waiver that expires next July.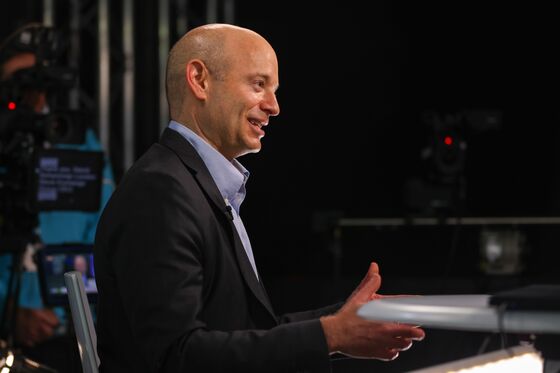 "My expectation is that the European Commission will find a way to continue allowing EU-domiciled member banks and other institutions to continue to access LCH," Schwimmer said in an interview Wednesday on Bloomberg Television at the COP26 climate summit in Glasgow. 
"It's clearly recognized that it is a critical important service for the EU institutions who are using it, so it would be bad for them if they were cut off from it," he said. "We'll continue to engage with the various stakeholders. I expect we'll see something probably early in the new year."
The battle over clearing has loomed over the post-Brexit landscape since it became clear the EU and U.K. were unlikely to reach a broad agreement over financial services. While the EU pushes for more financial activity to take place inside its borders, industry groups and regulators on both sides have pressed officials to avoid further disruption.