Low Covid Infection Rates Seen in Daycare, French Study Finds
(Bloomberg) -- Children and staff at French daycare centers that stayed open during the country's first national lockdown had low rates of Covid-19, according to a study that gives some support to efforts to reopen preschools and other educational settings.
Testing for coronavirus antibodies that indicate earlier infections showed a rate of about 3.7% among the children at the centers, who were 5 months to 4 years old, according to the study published Monday in The Lancet medical journal. The rate was 6.8% among adults working at the centers, similar to that of a comparison group of adults who weren't exposed in their workplaces to children or people with Covid.
The study is welcome news for working parents struggling with shuttered daycares and preschools, some for nearly a year. Exploratory analysis by the researchers found that children who showed signs of infection were more likely to be exposed to the coronavirus from adults in their households than at daycare.
The results suggest that "young children are not spreading the virus widely in these environments," said Camille Aupiais, a pediatrician at Jean-Verdier Hospital in Paris who led the study, in a statement. The best indicator for infection among very young children should be suspected or confirmed cases in household members, she said.
Such studies of children's risk from group settings may give backing to President Joe Biden, who has promised to safely reopen public schools in his first 100 days in office. Centers for Disease Control and Prevention Director Rochelle Walensky said last week that research indicates that schools can reopen without vaccinations among teachers.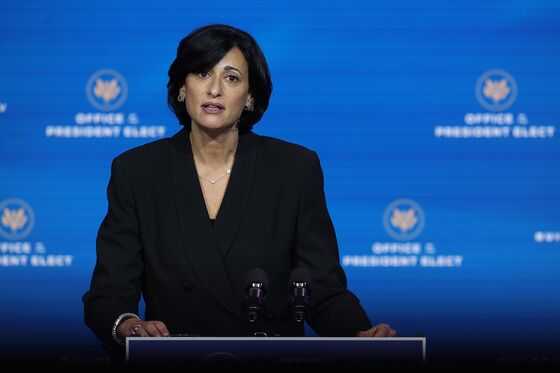 They've encountered opposition from unions and other groups concerned about teachers' safety. "Ensuring teachers are vaccinated, prioritizing teachers, is important to the president," White House Press Secretary Jen Psaki said Wednesday.
The study of 327 children and 197 staff was conducted from June 4 to July 3 at daycare centers in France that stayed open to accommodate the children of health-care workers and other essential employees. Researchers said that the children were likely at increased risk of transmission from a household member because of their parents' occupations.
The centers followed a set of safety protocols, including operating at limited capacity, working with smaller groups of children, disinfecting surfaces and using face masks and social distancing among adults. Parents were not allowed to enter the centers and were asked to screen their children for symptoms before sending them in.
Since the study period, new variants of SARS-CoV-2 have emerged and spread. The authors cautioned that their research doesn't establish whether young children are more susceptible to the newer strains.