London's West End Shows Signs of Coming Back to Life
(Bloomberg) -- Life is finally returning to the shops and restaurants of London's West End, says one of the district's largest landlords.
The amount of empty space in Shaftesbury Plc's properties across Chinatown, Soho and Covent Garden peaked at 11.9% at the end of March, the company said in a half-year earnings statement Tuesday. The vacancy rate has since edged lower as the easing of lockdown restrictions and gradual return of office workers ramps up demand for its stores and eateries.
"After more than a year of unprecedented disruption, a revival in the West End's broad-based economy is now underway," Chief Executive Officer Brian Bickell said in the statement. "Since the start of re-opening on 12 April, we are seeing an encouraging increase in demand for space."
A weekly index using data from U.K. sandwich chain Pret A Manger Ltd. chimes with the landlord's comments, as food sales signal increasing activity around West End shopping enclaves. Workers returning to the district's offices are also helping to lift footfall across Shaftesbury's estate, Bickell said in an interview after the earnings release. Still, he predicts that a full recovery won't happen until international travel returns next year at the earliest.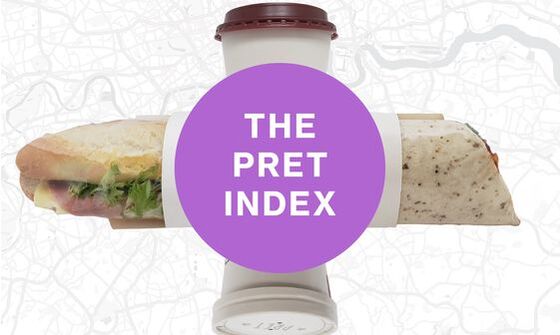 The pandemic exacted a brutal toll on West End neighborhoods as international tourism ground to a halt and the daily tide of commuters stopped traveling to the city center. The blow was particularly severe for Shaftesbury's 2.8 billion pound ($4 billion) portfolio of independent stores and restaurants.
Early signs of recovery are still to hit the bottom line. Shaftesbury has collected just half of the rent owed for the year through March, which helped wipe 342.6 million pounds from its property values and forced a loss after tax of 338.5 million pounds. The company's shares fell as much as 2.4% in early London trading, paring this year's gain to about 5%.
"Clearly we are not out of the woods yet," Matthew Saperia, an analyst at Peel Hunt, said in a note to clients. "But footfall, letting activity and space under offer perhaps offer a glimpse at some green shoots."
Read More: Shaftesbury's Shares Mirror Its Surety of London Revival
Shaftesbury has now written off or agreed gradual repayment plans for most of the unpaid rent, prioritizing "occupancy in the portfolio so we could re-open with a buzz," Bickell said. The company expects rent collection to return to pre-pandemic levels by the end of this year at the earliest, provided the government's re-opening plan remains on track.