London's Borough Market Works to Overcome Another Terror Attack
(Bloomberg) -- One of London's most famous food markets bounced back from terror attacks that hit the capital two-and-a-half years ago. Now, it faces a similar challenge, but traders remain hopeful it won't keep customers away.
A man was shot dead by police on Friday after allegedly stabbing two people to death near London Bridge. The suspect was wearing a fake suicide vest and had been tackled to the ground by three civilians before the police arrived. He had been released early from jail after serving part of a sentence for terrorism charges.
The incident resulted in the bridge being closed in both directions. The area is expected to remain shut for "some time," according to both London Mayor Sadiq Khan and Metropolitan Police Commissioner Cressida Dick. Borough Market is at the southern end of the bridge and was evacuated after the attack, resulting in some traders losing produce.
Karen Beardsmore, a vendor at Borough Cheese Co., said they had to throw out a "couple of hundred pounds of cheese," though the fact the attack took place after the lunchtime rush reduced the amount lost. But she said the market felt "quite buoyant" on Saturday as people came out in support.
U.K. Prime Minister Boris Johnson said he hoped the area would return to "business as usual" as quickly as possible. "Businesses around here want to get on with their lives. It's the run-up to Christmas and you can see people around here shopping and that's a great thing," he said.
Dick also said London remains open for business. "We are a very resilient city and we all play our part in not allowing people like this criminal to prevail," she said.
"I'm surprised how many people are coming. It's not as busy as it should be, but it's building up," said Mickey Oyster, who works at Shellseekers Fish & Game and goes by that on-brand nickname even on his business card. "In 2017, it was much worse because it was the scene of the crime."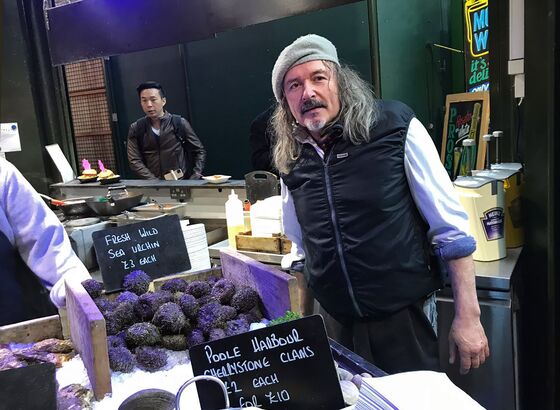 In June 2017, also during a general election campaign, 11 people were killed and many more injured when a van drove into crowds on London Bridge on a Saturday night before continuing into Borough Market. The perpetrators then used knives to attack bystanders in the area before they were shot dead by police.
"We were shut for nine days and when we reopened people came back slowly, they were dubious," Oyster said.
Borough Market is the city's oldest market with a history dating back around 1,000 years. Bakers and fishmongers have been selling their wares near the site since the 11th century. It is now said to attract around 15 million visitors per year and more than 100 languages are spoken across the trading floor.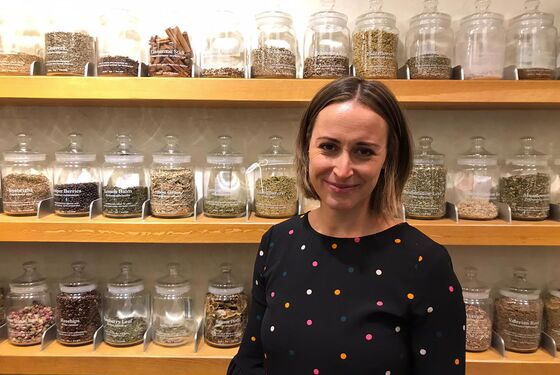 A newer tradition may also have heightened the pain for traders. "It was a busy day because of Black Friday," said Kim Myatt from Neal's Yard Remedies, a shop which sells organic skin care products and cosmetics.
But the market's traders remain hopeful. Neal's Yard Remedies sheltered 20 members of the public after they were instructed to take cover by the police. "A group of young women from Sweden who hid here yesterday came earlier to bring us flowers," Myatt said. "There's a feeling of standing up for the community."
And it could be that a far older tradition helps the area to heal. "It's the beginning of Christmas season, so it's a way out of what happened yesterday," Beardsmore said. "It's not as busy as a typical Saturday at this time of the day, but still a lot better than people assumed it would be."