Yonkers Lands Lionsgate Studio as Streaming Spills Out of NYC
(Bloomberg) -- The streaming wars have outgrown New York City and are moving to the suburbs.
Lionsgate Studios Yonkers, a new film and TV production hub located in a former elevator-manufacturing building, is opening Tuesday alongside the Hudson River, approximately 11 miles outside of midtown Manhattan. 
The $500 million development will eventually encompass 1 million-square-feet in multiple sound stages, screening rooms, post-production facilities and on-site catering services.
Lions Gate Entertainment Corp., the California-based movie and television producer, will serve as the anchor tenant. In exchange for the naming rights, the company signed a 10-year lease to occupy what is currently a three-stage facility. The company will move into the space this week as it starts pre-production on its series "Run The World," which airs on Starz.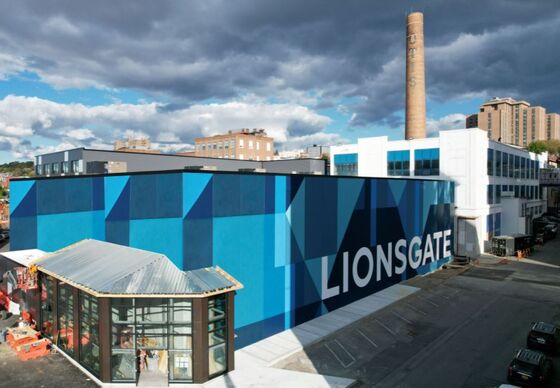 Lions Gate Chief Executive Officer Jon Feltheimer said in a statement that demand for content is "greater than ever," putting "prime studio space at a premium." The new facility, he said, will give the company's television and film productions "state-of-the-art East Coast sound stages with great proximity to New York City."
The move is just another sign of the far-reaching impact of the phenomenon known as Peak TV.
Last year, more than 1,900 original TV and streaming series were released in the U.S., a record number driven by the launch of new streaming platforms like Discovery+ and ongoing expansions of ones such as Paramount+, according to a report from Variety Intelligence Platform.
In New York, the demand for spacious production facilities that can handle the filming of major TV shows and movies has outpaced supply in recent years, resulting in a spate of new development. In July, Netflix Inc. revealed that it would be opening a massive new 170,000-square-foot production center in Brooklyn that includes several sound stages, as well as editing suites, meeting rooms and a commissary.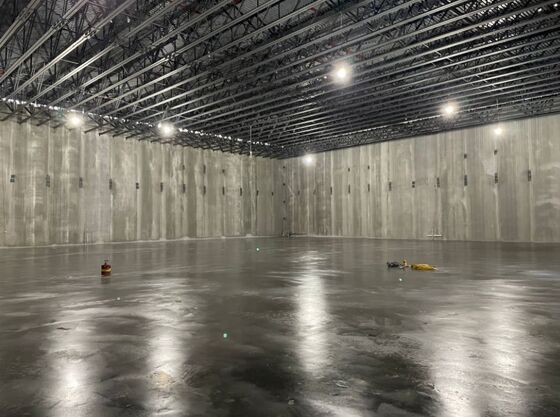 The new facility in Yonkers is owned and operated by Great Point Studios, a media-focused investment fund co-founded and led by Robert Halmi, the erstwhile creator of the Hallmark Channel. Halmi said he and co-founder Fehmi Zeko invested in the Yonkers studios before landing an anchor tenant. Based on the broader trends in the entertainment industry, they were confident that the production industry's need for space was poised to overflow New York City and spill into nearby towns and cities.
"These guys are all fighting for eyeballs and subscriptions around the world," said Halmi. "And that fight is going to go on for years."
Additional tenants will include Mediapro, a global production company, and Syracuse University's S.I. Newhouse School of Public Communications.
Since 2015, the number of film projects produced in New York has more than doubled due, in part, to a state tax incentive program that allocates $420 million a year in giveaways to attract productions.
Yonkers Mayor Mike Spano expects to see hundreds of jobs created and more than $200 million in revenue for the city annually once the studio campus is complete in 2023.