Lilly CFO Smiley Resigns After Employee Relationship Aired
(Bloomberg) -- Eli Lilly & Co. said financial chief Joshua Smiley has resigned and will leave the company after the drugmaker became aware he was involved in an inappropriate personal relationship with an employee.
Lilly engaged external counsel to conduct an independent investigation that revealed "inappropriate personal communications" between Smiley and certain employees, according to a statement. The investigation concluded that Smiley had exhibited poor judgment, Lilly said Tuesday.
Smiley, 50, declined to comment by text message.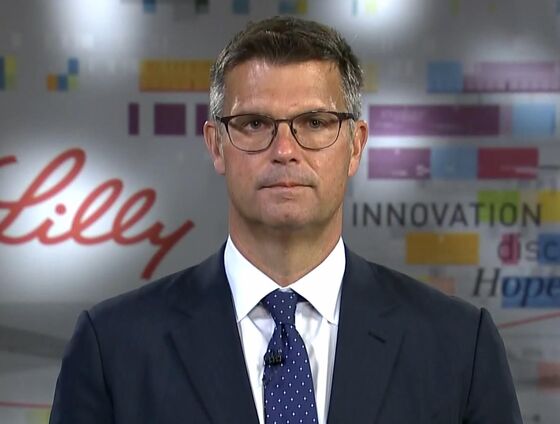 The drugmaker has named Anat Ashkenazi as senior vice president and chief financial officer. Ashkenazi, 48, joined the Indianapolis, Indiana-based company in 2001. Her most recent position was senior vice president, controller and chief financial officer of Lilly Research Laboratories.
Lilly fell as much as 2.7% as of 1:23 p.m. in New York. The stock had gained 22% from the beginning of the year through Monday.
Smiley is among several top executives who have left top roles in recent years as corporations take swift actions over office relationships. McDonald's Corp. fired Chief Executive Officer Steve Easterbrook at the end of 2019 because he had a consensual relationship with an employee. Jide Zeitlin left as CEO of Tapestry Inc. in July amid allegations of an inappropriate relationship with a woman before he joined the retailer.
Zeitlin said at the time that the allegations were true, but that the relationship ended 13 years earlier and had nothing to do with his role at Tapestry. In departing, Easterbrook acknowledged in an email to employees that the relationship was a mistake.
Smiley joined Lilly in 1995 and became CFO in January 2018. His conduct was not related to business matters, and he will be available to assist in the transition under the terms of his separation agreement, Lilly said.
As part of Smiley's separation agreement, he will forgo his $1 million 2020 cash bonus, about $3 million of a 2018-2020 shareholder value award and about $20 million in future incentive awards, the company said in a regulatory filing. He received a payout on Feb. 1 of about 19,000 shares, worth roughly $3.8 million, from a separate award.
Smiley will be paid $9,000 every two weeks through July to facilitate the transition, according to Lilly.
Companies have become more willing to fire executives for inappropriate behavior since the #MeToo movement exposed years of inappropriate and sometimes illegal patterns of harassment. Most employment contracts now explicitly mention harassment as a justification for termination. Even consensual relationships with subordinates are viewed harshly.
About a third of working Americans are involved in or have had workplace romances, and a quarter of workers said those relationships either continued or started during the pandemic, according to a survey released Tuesday by the Society for Human Resource Management. Of those who dated someone at work, 21% said the relationship was with a subordinate and 18% it was with a boss, according to the survey of 1,000 workers from Jan. 28 through Feb. 1.
Lilly said in its statement that it "holds all employees accountable to its core values and strongly believes its executive officers carry an even higher burden in ensuring those values are upheld."