Libya's Haftar Forces Seize Turkish Ship Crew as Tensions Mount
(Bloomberg) -- Libyan military commander Khalifa Haftar's forces said they seized a ship with a Turkish crew, hours after Turkey's parliament approved a defense pact in support of his rival in the North African country's civil war.
The Grenada-flagged vessel has been led to Ras Al Hilal port where it will have its cargo checked, according to a statement posted on Facebook, which showed footage of Haftar's sailors seizing the ship and questioning three Turkish crew members.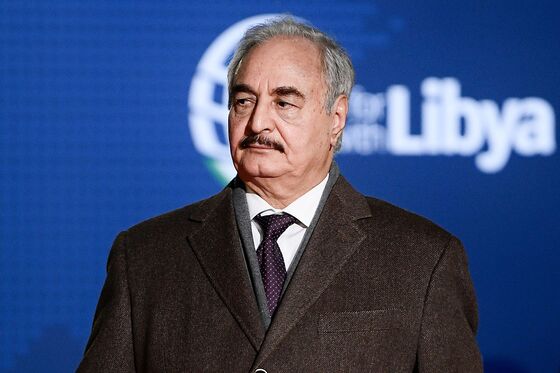 The OPEC state is in the grip of a nine-month war launched when Haftar's Libyan National Army marched on the capital to unseat the internationally-recognized government. The war has drawn foreign intervention, with the United Nations and Turkey backing the Tripoli government and the United Arab Emirates, Egypt and Russian mercenaries supporting Haftar.
The Libyan National Army has threatened to target any Turkish vessel in Libyan waters that it says is sending weapons and aid to Tripoli's Government of National Accord. It previously rounded up several Turkish citizens in the east, only to free them after Ankara threatened to retaliate.
Turkey's parliament on Saturday approved a military pact to support Libya's government, a first step before a possible deployment of personnel to help with defense training and guidance if requested by Tripoli.