Lesotho's Former First Lady in Custody After Bail Revoked
(Bloomberg) -- Maesaiah Thabane, the wife of Lesotho's former premier, was taken into custody on Wednesday after an earlier court ruling that granted her bail was turned over.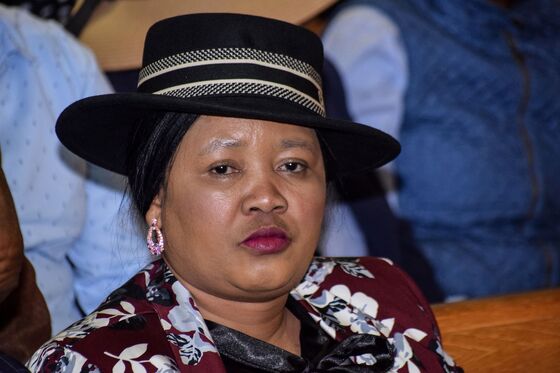 Thabane is facing charges of murder, attempted murder and damage to property after the 2017 death of Lipolelo Thabane, who her husband was married to at the time. While she was granted bail in February, the Appeal Court nullified that, saying it was not done in a transparent manner. She will appear in court again on June 16 for a formal bail application.
Thomas Thabane resigned as prime minister last month. While he has been implicated in the murder, the 80 year old has not been charged yet.