LendingClub Slides as View Miss, Credit Fears Worry Analysts
(Bloomberg) -- Shares of LendingClub Corp. sank as much as 12 percent in early Wednesday trading after the marketplace lender reported a disappointing outlook and fourth-quarter earnings. The stock decline was the most intraday since April 25. Analysts cut their price targets, and flagged credit concerns and tighter lending standards.
LendingClub has "taken credit and pricing actions to resolve normalization and supply-side driven pockets of weakness," CEO Scott Sanborn said on the firm's conference call. "So far in 2019, market conditions are similar to last quarter," he said. "We demonstrated resilience last year, and we will be enhancing that resilience given the uncertain macroeconomic outlook for 2019."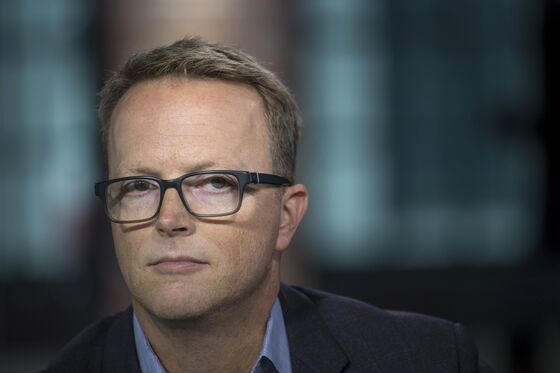 LendingClub keeps adding "data to our model to refine our assessment and selectively tighten credit to meet investor return requirements," Sanborn said.
Here's what some analysts are saying:
Morgan Stanley, James Faucette
"A tightening credit environment provides a cautious outlook for 2019," Faucette wrote in a note, as credit-sensitive investors will probably find the company's comments about "a normalizing credit environment slightly discouraging." Faucette added that originations also trailed consensus estimates.
Faucette cut his price target to $4.75 from $5 and kept his rating on the shares equal-weight, given "limited near term upside," and LendingClub's need "to deliver bottom line profitability and repeated margin expansion to re-rate."
Weaker-than-expected 2019 revenue guidance will probably mean shares will stay "range-bound," Kwok wrote in a note, even though fourth-quarter trends overall were "constructive," and LendingClub is "seeing positive developments across many aspects of the business."
Kwok is cutting his estimates for 2019 and 2020 earnings per share, while keeping a $4 price target and market perform rating.
Coffey said in a note that investors should focus on revenue and adjusted Ebitda guidance for the year. As revenue growth is slowing, he cut his price target to $3.75 from $4.50; rates shares neutral.
Though the fourth quarter was solid, a "lowered outlook brackets our below-Street estimates," Beck wrote in a note. Beck kept his rating at sector weight, with a fair value of $3.50, on "a lack of visibility into exceeding long-term targets."