Weed Industry Embraces Ex-Cons Hit by Drug War
(Bloomberg) -- A marijuana conviction used to mean a ban from the legal-weed business. Now ex-cons are getting preferential treatment.
Newly legal states Massachusetts and Illinois are offering low-interest loans, reduced fees and licensing priority to cannabis firms whose owners have marijuana-related criminal records. New York is considering similar perks in hopes they'll help reignite a legalization effort that failed last year.
As legalization spreads, those hit hardest by a century of prohibition argue they're not benefiting from the change. The so-called social-equity programs are part of a restitution process for casualties of the U.S. war on drugs.
From 2001 to 2010, 8.2 million Americans were arrested for marijuana, with black people 3.7 times more likely to get pinched than whites, according to the American Civil Liberties Union. Just 1.2% of marijuana businesses in Massachusetts in 2019 were minority-owned, compared with 20% of all businesses nationwide, Marijuana Business Daily reported.
"The cannabis industry is not going to be successful if we don't make room for the people who have already been working in it," said Hilary Black, chief advocacy officer at Canopy Growth Corp., the world's biggest cannabis company. "The industry needs their expertise."
Massachusetts initially gave license priority to businesses already selling medical marijuana, which were overwhelmingly owned by white people, according to the industry daily. Today, the state not only offers help to people with drug convictions, but also those who live in communities disproportionately affected by marijuana arrests.
Without minority-owned businesses, Illinois won't produce enough to keep up with demand, said Mark de Souza, chief executive officer of Revolution Global, a cannabis company that has a program to help minority-owned firms in the industry. Shortages have already forced some dispensaries to temporarily shutter.
The push for social justice will pay off, according to the industry daily. Sales in markets that include the provisions will reach $12.7 billion in 2022, compared with $4.1 billion for those without them, it said.
"Latino and African-American communities have incredible buying power and are also pretty interested in knowing who is supporting the businesses that they buy from," said Jason Ortiz, president of the Minority Cannabis Business Association.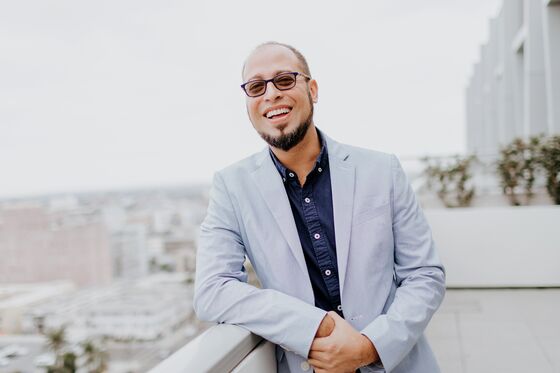 Not everyone is cool with the set-up. Medical-marijuana company Patriot Care Corp. opposed the program, telling the Massachusetts Public Health Council that communities "should not have to entrust their safety to the very population that has been found to engage in activities that intentionally undermine civil society."
In Massachusetts, where stores opened in November 2018, taxes on legal pot products can reach 20%. Possessing more than an ounce can still mean six months in jail, with as much as 15 years for illicit dealers.
Illinois became the 11th state to legalize recreational marijuana on Jan. 1. Annual revenue is expected to go as high as $4 billion. As many as 700,000 marijuana-related offenses will be eligible for expungement by 2025, but holding more than 30 grams can still be punishable by a year in the can.