Lebanese Judge Issues Warrant for Ex-Minister Over Port Blast
(Bloomberg) -- The investigator leading the probe into last year's devastating blast at Beirut port issued an arrest warrant Tuesday against a former minister charged in the case, escalating a dispute that's seen major political parties, including the powerful Iranian-backed Hezbollah, demand his removal. 
Former Finance Minister Ali Hassan Khalil failed to show up for a scheduled questioning session, prompting the investigator, Tareq Bitar, to issue an arrest warrant in absentia, the state-run National News Agency reported.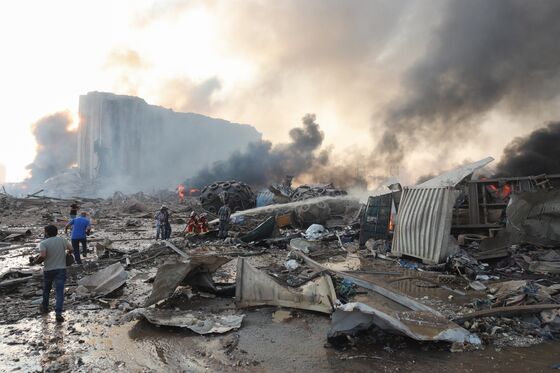 The move came as Khalil, along with former Public Works Minister Ghazi Zeaiter, who is also charged in the investigation, filed a request to an appeals court to remove the judge, saying he is targeting them personally. Two weeks ago, former Interior Minister Nouhad Mashnouq filed a similar complaint that was rejected. 
All three of the men deny responsibility. 
Bitar has halted the investigation, pending the appeals court's decision. 
The ex-ministers are charged with negligence, homicide and probable intent over the Aug. 4, 2020 explosion that killed at least 220 people and wounded thousands as it ripped through swathes of central Beirut. They were allegedly notified of the arrival of a vast cargo of ammonium nitrate at the port in 2014 but failed to take steps to reduce the safety risk. 
Bitar has also come under fire from Hezbollah Secretary-General Hassan Nasrallah, who has accused him of politicizing the investigation and demanded he be replaced. 
Families of the victims of the Beirut blast have lobbied in favor of Bitar, fearing politicians are trying to influence the investigation to avoid justice. Bitar was named in February to lead the probe after his predecessor was removed following similar accusations from the politicians implicated.