Leading GOP Senator Calls for Probe of Avantor Sales in Mexico
(Bloomberg) -- A top Republican lawmaker said he will press the Senate to investigate Avantor Inc. and other companies that sold internationally controlled drug-making chemicals into Mexico's "unregulated and corrupt market" amid a narcotics epidemic in the U.S.
Texas Senator John Cornyn, who serves on both the Judiciary Committee and the bipartisan Caucus on International Narcotics Control, credited an investigation by Bloomberg Businessweek that exposed how Avantor's Mexican sales of an essential heroin-making chemical, called acetic anhydride, were easily diverted by narcotics syndicates. Mexican drug cartels are the virtual monopoly suppliers of heroin sold in the U.S., where supply and overdose deaths skyrocketed in the last decade.
In a telephone interview Tuesday from Texas, Cornyn compared Avantor's conduct to that of Purdue Pharma, the now-bankrupt drug maker that helped ignite and fuel America's prescription opioid epidemic with the painkiller OxyContin. He said he believed Avantor knew or should have known its products were being tapped for illicit purposes -- to make heroin for American street sales.
"This is every bit as bad as over-prescribing OxyContin in terms of the impact on individuals and families," Cornyn said, adding that he planned to write Attorney General Merrick Garland to determine whether the Justice Department is taking action. The agency has declined to say whether it's investigating Avantor.
Cornyn said the Senate should "investigate on our own regardless of what the Department of Justice does."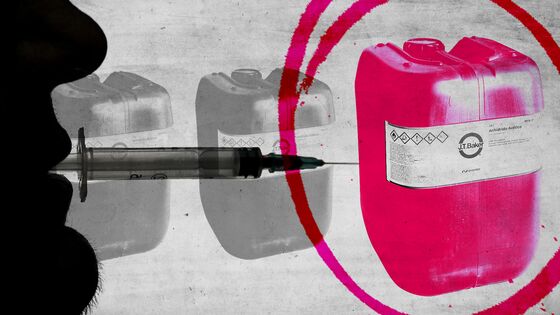 The company repeatedly has declined to say whether the Justice Department has subpoenaed or otherwise notified it that it's under investigation. In a statement emailed Tuesday night, the company said it was aware of Cornyn's criticisms and that it had "no indication that its acetic anhydride product was potentially being diverted."
Avantor started gathering and destroying all of its inventory of the chemical across Mexico on the day Bloomberg's investigation was published last August, before announcing it had ceased Latin American sales. It has said it followed all appropriate Mexican laws, only sold to authorized buyers, and that its retailers and distributors were responsible for their own sales.
The issue has drawn attention in the Senate because of partisan opposition to Vanita Gupta, President Joe Biden's nominee to be associate attorney general, the department's No. 3 position. She has held a $14.5 million stake in Avantor, which she pledged to sell following questions from Republicans. She's also said she'll recuse herself from any matters related to the company. Her father, Rajiv Gupta, is Avantor's chairman.
Cornyn said Tuesday he'll continue to oppose Gupta's nomination, but also said that regardless of the vote's outcome he'll press for a congressional investigation of Avantor's practices. It isn't known when the full Senate will consider her nomination.
The lack of a more robust response to date on the issue "reflects a kind of callousness to the human misery and death caused by heroin use and overdoses in the United States, facilitated by the sale of this chemical into an unregulated and corrupt market like Mexico," Cornyn said.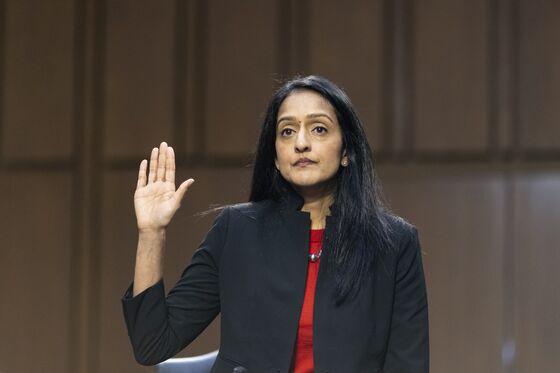 Bloomberg found Avantor sold the chemical through retailers and distributors across Mexico in jugs that were big enough to make lucrative quantities of narcotics, but small enough to load into the trunk of a car. Each of the company's 18-liter jugs could make 20 pounds of pure "China white," or about 90,000 hits.
Reporters uncovered crime-scene photos showing Avantor's chemicals at narco labs in Mexico's top heroin-producing regions across the last decade. Although acetic anhydride is one of the most strictly regulated drug-making chemicals under international narcotics laws, Bloomberg found Avantor sold thousands of jugs of it in Mexico, with 2019 sales alone of at least 21 tons.
Distributors said the ready availability of the company's product -- marketed for its purity -- was an open secret in Mexico and that it was a favorite of drug gangs. Experts also have raised questions about whether the jugs had any significant legitimate use.
Cornyn said he also wanted to inquire into the practices of other companies featured in Bloomberg's investigation, including Celanese Inc. On the Senate floor last week, he criticized Avantor and others "that avail themselves of foreign subsidiaries to create and manufacture the precursor chemical in the cartels' own back yard."
Celanese was the only other seller of acetic anhydride in Mexico to do so. The company didn't respond to a request for comment.