Large IPOs May Have to Wait Until at Least July, Nasdaq CEO Says
(Bloomberg) -- It may be three more months before the stock market is ready for large initial public offerings again, according to Nasdaq Inc. Chief Executive Officer Adena Friedman.
CEOs who were considering IPOs "are now waiting to see what the effects of the virus are later in the year," Friedman said Wednesday in a Bloomberg Television interview. "I would say that companies that are not particularly impacted by the virus will look to try to get out in early Q3."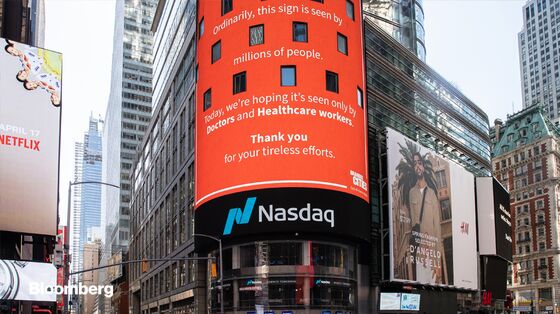 Those more affected will probably have to wait longer before attempting an IPO, Friedman said. Only three companies have gone public in the U.S. since Covid-19 was declared a pandemic, and two of them were in the biotechnology industry: Zentalis Pharmaceuticals Inc. and Keros Therapeutics Inc.
Friedman said there's no need for Nasdaq "to be the first mover" in terms of bringing people back into the office and ending work-from-home arrangements.
Nasdaq hasn't made arrangements for its own testing and expects to rely on governments to track infections and introduce so-called contact tracing.
New York will probably be one of the last places the company reopens, the CEO said.
Exchange-traded funds have "held up well" through the market turmoil, according to Friedman.