Lander Wins NYC Comptroller Race After Absentee Ballots Counted
(Bloomberg) -- New York City Council member Brad Lander, who won the endorsements of progressive Democrats, won the Democratic primary for city comptroller after a tally of absentee ballots tilted the race in his favor.
The Associated Press called the race on Tuesday for Lander, a City Council member backed by U.S. Representative Alexandria Ocasio-Cortez and U.S. Senator Elizabeth Warren and endorsed by The New York Times. He won 51.9% of the vote, compared with 48.1% for City Council Speaker Corey Johnson, who conceded Tuesday night.
"I promise to work hard every single day to help our city recover from the pandemic more just, more equal, and better prepared for future crises than we were for this one," Lander said in a statement on Tuesday.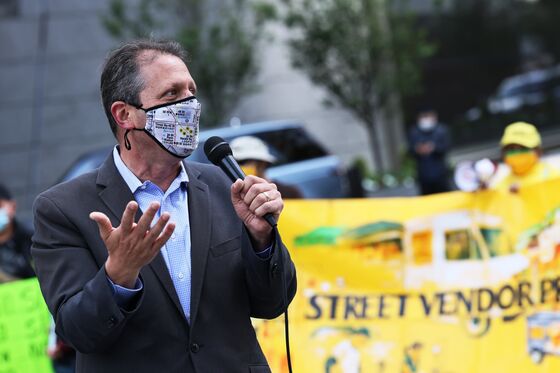 Lander, a former urban planner and housing advocate who represents the Park Slope section of Brooklyn, has said the city's biggest challenge was ensuring that more than $15 billion in Covid-19 recovery funds from the federal government is spent equitably.
The comptroller is the city's chief auditor, responsible for rooting out financial fraud, evaluating municipal agencies, reviewing contracts and managing billions in borrowing.
The comptroller also oversees five public pensions that collectively hold more than $250 billion in assets for 700,000 current and former employees and retirees. That financial might allows the comptroller to exert influence over the environmental, social and governance practices of money managers and companies the city invests in.
Lander, 51, led Johnson after other candidates were eliminated under the city's new ranked-choice voting system. Johnson, 39, had the endorsements of the city's biggest unions for public and private workers.
"After seeing the numbers released by the Board of Elections, it's clear that the right thing to do is to suspend my campaign for Comptroller," Johnson said in a statement. "This was a hard-fought campaign."