Eddie Lampert's Offer to Keep Sears Soap Opera Alive Gets Court Airing
(Bloomberg) -- Eddie Lampert's tenure running Sears Holdings Corp. was full of twists and turns. Mostly downward.
Revenue fell to a fraction of what it once was. So did the number of stores. In October, the American retail icon filed for bankruptcy. But somehow, like a daytime-drama character who suffers amnesia, Lampert remained optimistic about the future of the 126-year-old chain.
On Monday, in a suburban New York bankruptcy court, Lampert and his hedge fund, ESL Investments Inc., will ask Judge Robert Drain to renew the soap opera for another season.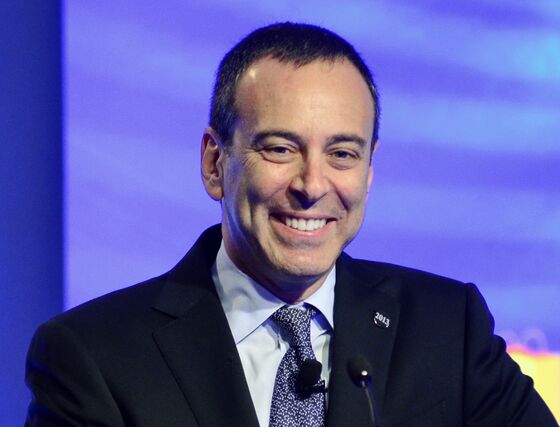 Lampert says his $5.2 billion bid for what's left of Sears will rescue 425 stores from being sold off piece by piece and keep 45,000 employees out of unemployment offices.
Some creditors say they've already seen this story line, and it's a "Shakespearean tragedy." They say Lampert profited from the company's prolonged distress, failed to invest enough to keep the stores sprightly, lost Sears's spot as the longtime leading appliance seller, struggled with home-goods products and clothing lines, and reacted too late or not forcefully enough to counter online competition.
Drain's previous comments indicate that he sees preserving jobs as a priority.
All the drama might simply be prelude to a rerun, said Neil Stern, senior partner at retail consulting firm McMillanDoolittle.
"There doesn't seem to be any scenario where a newer, slimmer Sears somehow survives and thrives in this new retail environment," Stern said. Even if some outlets are profitable today, "they're likely to begin the same pattern of decline as the stores that have now been shuttered."
Drain's choice, barring a surprise, is between Lampert's bid or liquidation. The billionaire was the only one to make an offer to keep Sears alive, an indication of the moribund demand for department stores, especially one that's racked up more than $11 billion in losses. Sears advisers rejected Lampert's first offer, even though it promised to preserve tens of thousands of jobs, and the company prepared to begin its unwinding.
The judge, concerned about the loss of jobs, urged Lampert to try again. The sweetened offer was accepted.
Lampert's plan would pay Sears and its creditors $1.3 billion more than a liquidation, ESL said Friday in a court filing. If the sale is approved, "tens of thousands of employees will continue to have jobs, vendors will continue to have a sizable counterparty, and the landlords will continue to have tenants." Sears declined to comment.
Still, some of the workers whose jobs would be saved weren't happy.
On Thursday, about three dozen current and former employees marched up Seventh Avenue in New York City and into a Kmart store, where they outnumbered the customers. They said they were protesting Lampert, whom they accused of plundering the company. They held signs reading "Wall Street Greed Killed Our Jobs" and "250,000 jobs lost since 2005" -- the year Lampert merged Sears and Kmart.
Conditions changed after Lampert took over, said Jose Perez, 54, who flew in from El Centro, California, to join the Manhattan protest. He said delays to repairs on Sears equipment in its auto center got longer and longer, culminating in a months-long wait last year, when his store closed. Perez said he'd been working at the chain for 28 years.
To prosper going forward, Lampert would have to invest more in the business, said Greg Portell, lead partner in the global consumer and retail practice at consulting firm A.T. Kearney.
"The plans we've seen thus far are very similar to what he's done so far," Portell said.
With the right team and bold ideas, though, Sears could do well, he said. Even given the company's tarnished reputation, the retail industry changes so rapidly that "you can catch up very quickly."
Sears can also tap its loyalty database of millions of customers, Portell said, and figure out how to best serve them.
There are still plenty of Americans who are nostalgic about Sears who'd give the company a shot, he said.
In other words, they'd be invested enough in the soap opera to tune in for Lampert's next cliffhanger.
The case is 18-23538, Sears Holdings Corp., U.S. Bankruptcy Court, District of New York (White Plains)