LA Mansion Once Set for $500 Million Price Tag Is in Default
(Bloomberg) -- A massive Los Angeles hilltop mansion with an asking price once touted at $500 million now faces a notice of default.
An $82.5 million loan for "The One," a 100,000-square-foot (9,300-square-meter) home built by developer and film producer Nile Niami, is delinquent, according to Don Hankey, who advanced the money in 2018 and filed the default notice.
The debt on the property, which has yet to go on the market, has climbed to $110 million, with unpaid interest, he said.
"Not only myself, but other people he owes money are trying to force him to list the property," Hankey, a Los Angeles financier whose biggest source of lending is subprime auto loans, said in an interview.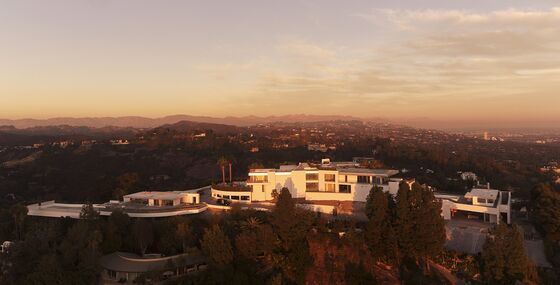 Niami didn't respond to email messages seeking comment on the default, which was reported earlier by the Los Angeles Times.
In the worst case for Niami the lender can foreclose and repossess the property. The developer started construction on the project in 2013, part of a wave of speculative Los Angeles mansions built by developers with lofty price expectations that have often proved unrealistic.
Last year, his Opus -- a 20,000 square-foot seven-bedroom, 11-bath mansion in Beverly Hills -- sold for $52 million, down from an initial $100 million asking price.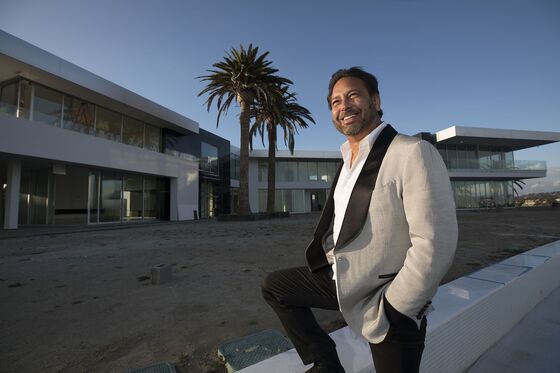 The ultra high-end real estate market in Los Angeles had a strong 2020 despite the pandemic. Amazon.com Inc. Founder Jeff Bezos paid $165 million, a California record, for a Beverly Hills estate from entertainment mogul David Geffen.
The billionaire co-founder of WhatsApp, Jan Koum, paid $125 million for a Beverly Hills mansion sold by Jeffrey Katzenberg, another entertainment mogul.
Overall, sales of luxury homes in Los Angeles thrived as homebuyers sought more space while taking advantage of record-low interest rates. The median price of a luxury Los Angeles home -- the top 10% of the market -- climbed 11.6% in the fourth quarter from a year earlier to $10.7 million, according to a report by appraiser Miller Samuel Inc.
Niami's plan was to list The One for about $340 million in January, with the Williams & Williams Estates Group serving as the agents, according to Hankey. A spokesman for the brokerage declined to comment.
Niami is waiting for the market to improve before listing it for sale, according to Hankey, who said the developer's plans "didn't make a lot of sense." He said the property is complete and ready for showings.
"The furniture's in," Hankey said. "Water's in the swimming pool."