Josh Kushner's Thrive Earns Hefty Payday With Oscar IPO
(Bloomberg) -- A sprained ankle turned into a multibillion business for Josh Kushner.
Bewildered by the paperwork he received after a 2012 leg injury, Kushner, 35, thought there might be a way to improve the experience with technology. He teamed up with Mario Schlosser, an entrepreneur he'd worked with in the past, who'd also had a trying insurance experience after the birth of his first child.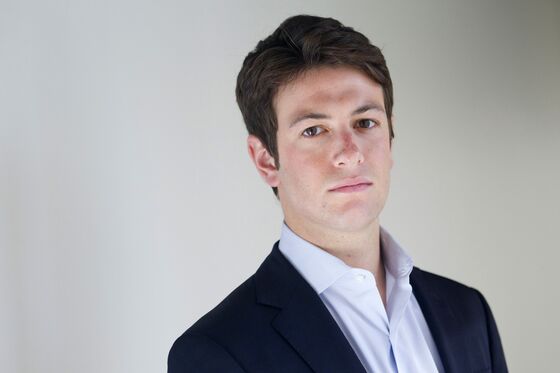 It helped that Obamacare had just been enacted, boosting the number of Americans able to afford health insurance and seeking plans through the new exchanges. Together, Kushner and Schlosser founded Oscar Health Inc.
The insurer began trading on the New York Stock Exchange Wednesday, selling 37 million shares at $39 each. The stock's price fell 11% in its first day of trading to $34.80, making the firm worth $7.1 billion. A December funding round valued it at about $6 billion.
Kushner, the younger brother of Donald Trump's son-in-law Jared Kushner, controls 32.9 million shares worth more than $1.1 billion through his venture capital firm, Thrive Capital. It was part of a group including Founders Fund and General Catalyst that put $40 million into Oscar Health's initial fundraising. Thrive Capital also participated in later financing rounds.
Sternlicht, Druckenmiller
Other investors include Barry Sternlicht, Stanley Druckenmiller and the family office of the Wertheimers, who own Chanel Ltd., according to filings.
At the time of Oscar Health's founding, Thrive Capital managed about $200 million, which has since grown to about $9 billion. Jared Kushner was once a board member, but resigned after joining the Trump administration.
Fortunately for Oscar Health, that administration failed in its efforts to repeal the Affordable Care Act. It lists efforts to repeal or limit the law as a threat in its risk factors, but adds that President Joe Biden's new administration may be a positive.
The New York-based firm provides personal, small group and Medicare Advantage health insurance plans, and has 529,000 members. Oscar Health emphasizes its technology platform, saying that its data insights and member engagement provide a better experience for customers compared with other insurance plans.
Like many technology start ups, the firm has never been profitable. While gross premiums increased in 2020, total revenue dropped to $455 million from $469 million a year earlier, and losses grew 56% to $407 million.