Paul Krugman Says Federal Government Response Insufficient So Far
(Bloomberg) -- Nobel prizewinning economist Paul Krugman said the federal government's fiscal response to the coronavirus pandemic has been "way insufficient" so far.
"We need to un-bottleneck those unemployment benefits," Krugman said in an interview on Bloomberg Television. The U.S. should set up a federal program to disburse the assistance to workers who have lost their jobs rather than through the patchwork of state systems, which are struggling to handle the volume.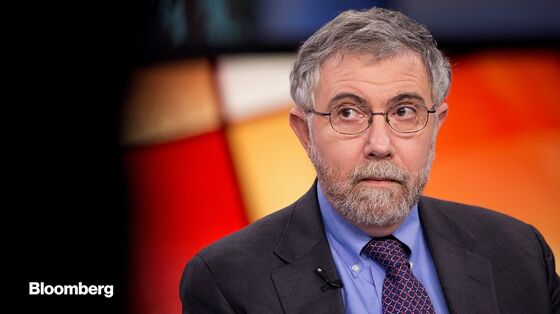 Krugman also said there should be more aid for cities and states, which will be crucial to the recovery.
"It looks like we're falling way short of the challenge here," he said.
The Federal Reserve has gotten money out fast enough, Krugman said. "The one thing we appear at least to have avoided is a financial-sector crisis fallout."