Betting on Korean Baseball Showcases DraftKings Bull's Optimism
(Bloomberg) -- DraftKings Inc.'s ability to fuel Americans' sports betting needs by providing an arena to gamble on Korea's KBO League and eSports suggests the company can weather the hiatus of most professional sports, according to Morgan Stanley.
The combination of better monthly user trends, stronger April online revenue in Pennsylvania and New Jersey, and DraftKings' use of fantasy Korean professional baseball and its eSports gambling book "suggest that near-term revenue declines will be less bad than we had previously thought," Morgan Stanley analyst Thomas Allen wrote in the note to clients.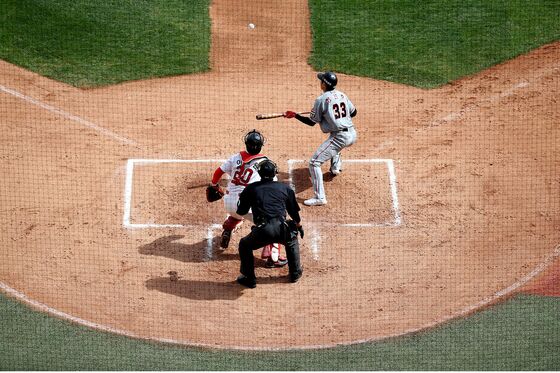 Morgan Stanley sees "a realistic bull case" where the U.S. sports betting and iGaming market reaches $22 billion, compared to current base expectations for a $12.5 billion market.
In the more rosy scenario, the Boston-based company could more than double to $75 a share, giving it a nearly $23.5 billion market value. For perspective the stock reached a record high of $31.78 on Monday, which was already 30% higher than Allen's new $25 price target. It pared those gains later in the day.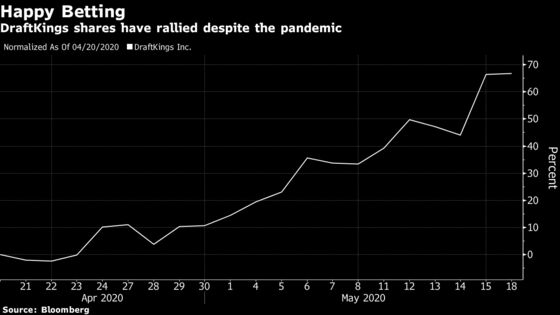 Near-term concerns like a delayed National Football League season and the potential risk of fewer sporting events cloud the coming months for DraftKings as the pandemic drives greater inefficiencies.
However, Allen boosted Morgan Stanley's earnings expectations for 2025 and raised its valuation multiple of DraftKings to be closer to high growth internet stocks, as opposed to European online gaming stocks, given the company's more attractive regulatory and growth outlooks.