David Stern Says New York Knicks Owner Jim Dolan 'Gets a Bad Rap'
(Bloomberg) -- Former NBA Commissioner David Stern, who once said the New York Knicks were "not a model of intelligent management," doesn't think the blame lies solely with owner Jim Dolan.
Dolan, who oversees the Knicks as chairman of Madison Square Garden Co., "gets a bad rap," Stern said on the Bloomberg Business of Sports podcast. While Dolan was once known for meddling with the team, he's backed off in recent years, Stern said.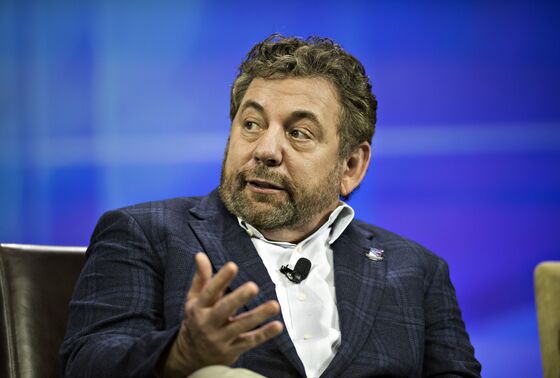 "He has entrusted the Knicks with different people and given them full authority," said Stern, who was the National Basketball Association's commissioner until 2014. "And the Knicks haven't gotten that much better."
For now, the Knicks are mired in a slump: 11-47 and last in the Eastern Conference this season. They haven't reached the playoffs since losing the 2013 conference semifinal, and they've only won one postseason series since 2000.
In a bid to turn things around, Dolan named Hall of Famer Phil Jackson as the team's president in 2014 and gave him full decision-making authority. Jackson and the team agreed to part ways in 2017, three years into a five-year deal. The Knicks are currently run by President Steve Mills and General Manager Scott Perry.
On the plus side, the Knicks may now be poised to get some fresh star power, Stern said. Kevin Durant, Kyrie Irving or top college player Zion Williamson of Duke may wind up in New York, he said.
"Don't worry," Stern said he tells Knicks fans, "We're gonna be roaring."
The Knicks' woes have raised concerns about the NBA not having a strong team in the No. 1 media market. But that's not a major problem, Stern said.
"When was the last time we had a strong team in New York? And the league is soaring," he said. "The Knicks will come around. It'll be their time relatively soon, I suspect."
The lackluster performance also hasn't torpedoed the team's valuation. Forbes puts its worth at a league-high $4 billion. Madison Square Garden Co. denied a report this week that Dolan has been courting offers for the franchise.