Key Ginnie Mae Official Quits to Join Industry Group, Source Says
(Bloomberg) -- Michael Bright has stepped down from running Ginnie Mae to join a trade group, according to a person with knowledge of the matter.
Bright, who has been chief operating officer of the government-owned mortgage guarantor since July 2017, will be joining the Structured Finance Industry Group as its president, the person said, asking not to be named because the move hasn't been announced. Bright was nominated by President Donald Trump last year to become Ginnie Mae's president and had bipartisan support on the Senate Banking Committee. He didn't get a confirmation vote from the full Senate.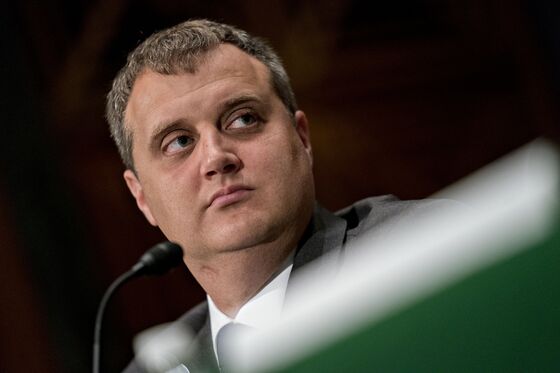 A onetime aide to Senator Bob Corker, Bright worked at the Milken Institute before joining Ginnie Mae, which helps underpin the U.S. housing finance system by guaranteeing $2 trillion in mortgage bonds.
SFIG advocates on behalf of investors and other participants in structured finance. Its members include BlackRock, Pacific Investment Management Co., Citigroup Inc. and Goldman Sachs Group Inc.
Bright's departure from Ginnie Mae comes amid a shakeup in leadership at housing finance agencies and increasing speculation about changes in the government's involvement with Fannie Mae, Freddie Mac and even Ginnie Mae. Comptroller of the Currency Joseph Otting took over this week as acting head of the Federal Housing Finance Agency, keeping the seat warm until Trump's nominee, economist Mark Calabria, gets through Senate confirmation.