N.J. Governor to Pick Goldman Veteran for Top Economic Role, Source Says
(Bloomberg) -- Governor Phil Murphy named Kevin Quinn, a 21-year veteran of Goldman Sachs Group Inc., as chairman of New Jersey's embattled Economic Development Authority.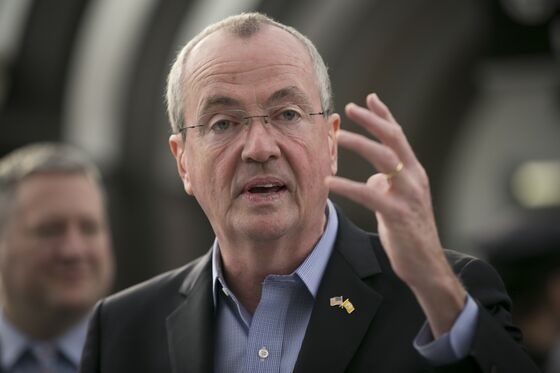 Quinn, 54, is a partner and founder of Short Hills-based Genki Advisory LLC, a consulting and investment services company. He left Goldman in 2012 after holding roles including head of Japan investment banking and co-head of global technology banking. Quinn also is chairman of the Washington-based Brady organizations to prevent gun violence, according to a statement issued by Murphy's office.
The economic authority, which facilitates billions of dollars in municipal borrowing, is the subject of an inquiry by a Murphy-appointed panel examining how $11 billion in corporate tax incentives were awarded. A state comptroller's report in January found oversight lapses and other potential signs of abuse, and whistleblowers have alleged that companies that falsely reported plans to move out of state or inflated employment figures to qualify for the breaks.
"It is clear that the Economic Development Authority is in dire need of reform," Quinn said in a statement. He said he shared Murphy's "vision of a stronger and fairer economy, and rebuilding our economy from the middle class outward."
Murphy, a former Goldman senior director, has requested the resignations of five of the eight-member EDA board. Only the chairman, Laurence Downes, has agreed.