Juul Stake Would Let Altria Hedge E-Cigarette Bet
(Bloomberg) -- An Altria Group Inc. stake in Juul Labs Inc. would hedge its own bets on alternative tobacco products and help it capture a slice of the upstart's meteoric growth.
The tobacco giant, which sells the Marlboro brand in the U.S., is in talks to buy a minority stake in e-cigarette rival Juul, a person familiar with the situation said Wednesday. Altria offers its own cigarette alternatives in the U.S., including MarkTen and Green Smoke, and has been waiting for U.S. approval to market IQOS, a "heat-not-burn" product developed by Philip Morris International Inc. -- but Juul's growth has been far more robust.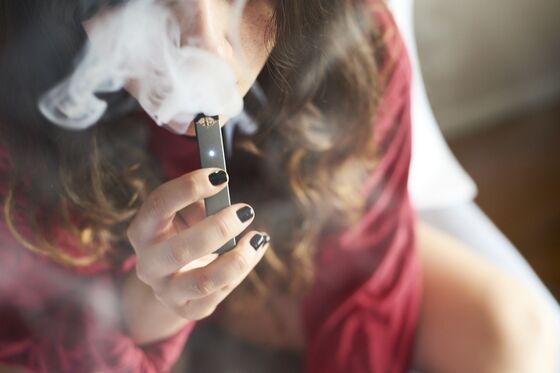 "The MarkTen product hasn't performed well," said Bloomberg Intelligence analyst Ken Shea. He also noted that IQOS -- even once approved -- may be less attractive than Juul to users because its heater makes it more cumbersome to carry and less discreet.
Both Altria and Juul declined to comment on the deal talks. The Wall Street Journal reported the news earlier.
Altria has an agreement with its spun-off company Philip Morris to market IQOS, subject to regulatory approval. Philip Morris is already selling it in 43 countries and has said it could get approved for the U.S. by the end of the year. But that hasn't exactly excited analysts who see tobacco as a contracting market, especially with U.S. regulators pressing on issues like flavor in an effort to avoid creating a new generation of young smokers.
The tobacco market is in secular contraction and "significant scale" of the IQOS product would be needed to match the margins Altria gets now from its premium cigarette portfolio, Morningstar analyst Philip Gorham wrote in a research note this fall. "Our consumer survey suggests that more spending may be required to produce next-generation products that meet consumers' expectations for nicotine delivery," he said in a separate report.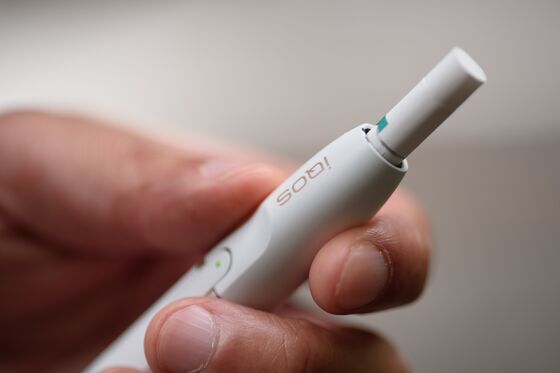 An Altria-Juul deal would make sense, Shea said, because Altria has talked for a while about having greater participation in the "non-combustible" space, and Juul is the fastest-growing company with an estimated 70 percent share of a $3 billion e-cigarette market. Altria would probably rather grow its share organically, he said, but that may not be happening.
Even with a Juul stake, the companies are facing increased scrutiny. Altria in October said it will remove its pod-based products, MarkTen Elite and Apex by MarkTen, from the market until the FDA gives the green light amid concerns they attract too many young smokers. Juul said this month it would stop selling fruit-flavored nicotine pods to stores and shut down social media accounts after a Food and Drug Administration senior official said the agency would restrict sales of flavored nicotine cartridges.